Recruter présente deux difficultés : cela prend du temps et les profils sont rares. D'où l'intérêt d'avoir sa propre filière de formation avec l'Artefact School of Data.
Artefact forme pour recruter
Spécialiste des services data, Artefact a du mal à répondre à la demande malgré ses 800 collaborateurs.
« Nous comptons en recruter 500 de plus en 2022 pour alimenter notre croissance qui suit une tendance du même ordre »
résume Nicolas Metzger, partner en charge des enjeux de formation.
« Nous décidons du contenu de la formation et pouvons donc la façonner selon nos besoins et les réalités de marché. D'autre part, nous pouvons évaluer dans la durée la motivation, la progression et les capacités des participants afin de définir les contours d'une éventuelle collaboration et permettre le meilleur appariement : c'est une chose beaucoup moins aisée dans un processus de recrutement classique avec quelques tests et entretiens, »
explique Nicolas Metzger.
Dernier avantage : une filière de formation en propre permet également de répondre aux besoins des clients d'Artefact, qui recherchent des profils qualifiés pour leurs équipes data.
Bâtir une communauté d'experts
Pour toutes ces raisons, Artefact a fait l'acquisition du bootcamp VivaData en juin 2021.
« C'est un acteur reconnu depuis 2018 pour le sérieux et la qualité de ses formations data en 10 semaines, animées par un réseau d'environ 70 experts métiers en exercice »
Un tel réseau de formateurs experts constitue une vraie mine tant il est difficile de réunir des intervenants qui soient à la fois techniquement et pédagogiquement à la hauteur. Les experts Artefact vont aussi rallier ce vivier afin de bâtir progressivement une communauté à haut niveau d'expertise pour dispenser des formations à destination des entreprises mais aussi des particuliers.
« S'agissant de l'offre de formation pour les particuliers, notre bootcamp data de 10 semaines transmet toutes les compétences nécessaires pour démarrer comme junior sur des postes de data science, data analyse ou data consulting, voire data engineering pour les candidats ayant déjà une expérience informatique préalable »
La demande est telle que les équipes d'Artefact comptent décliner la formation en quatre versions distinctes dès 2022 : data science, data analyse, data engineering et data marketing. Des sessions seront proposées chaque mois afin de former 500 personnes en 2022.
Pour intégrer la formation, aucun prérequis de diplôme ou d'expérience professionnelle n'est exigé. Les candidats doivent simplement passer des tests pour évaluer leurs compétences techniques et leurs soft skills. L'essentiel est ailleurs : « Le critère le plus important est la motivation car nos formations sont intenses. » En pratique, les candidats viennent des horizons les plus divers : des diplômés d'école de commerce et d'ingénieur, des doctorants (en biologie, en chimie ou en sociologie), mais aussi des architectes, des stewards, des enseignants ou… des journalistes. La data deviendrait-elle une terre promise ?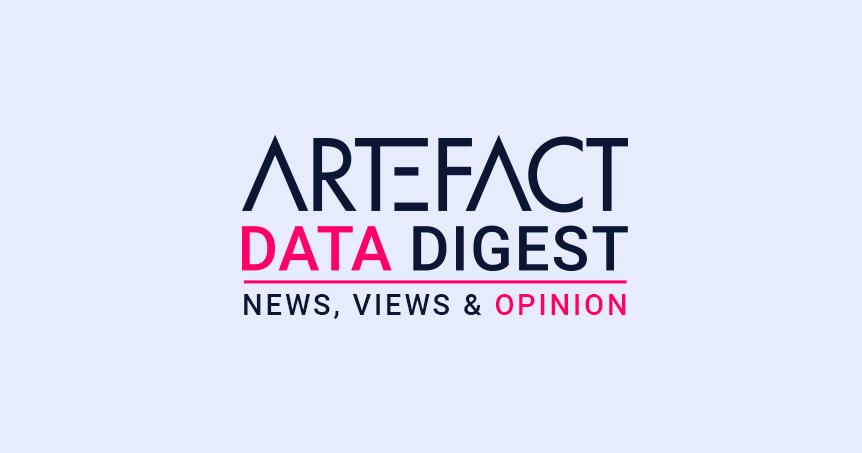 Interested in Data Consulting | Data & Digital Marketing | Digital Commerce ?
Read our monthly newsletter to get actionable advice, insights, business cases, from all our data experts around the world!