Data technologies are now at the head of the aisle in the great supermarket of retail opportunities. Serve yourself: take advantage of these unbeatable offers today!
Particularly turbulent market conditions in 2022 disrupted the retail sector's pricing and supply chain policies. While price optimization has always been a daily concern for this industry, the 5.2% increase in consumer prices over the whole of 2022 (compared to 1.6% in 2021) and its acceleration in the first quarter of 2023 have intensified the need to react. More frequent price adjustment decisions must be made every day to absorb cost increases or react to competitor repositioning, and be immediately deployed in store networks.
To make matters worse, a shadow still hangs over supply chains, inherited from pandemic events. Many retailers are no longer sure they can offer all products due to lack of stock.
To address both of these challenges, players who are able to rely heavily on their data and process it instantly and at scale through machine learning stand out. Of course, you can't go from data-rich to data-driven overnight, but contrary to common fears, the maturity of the technologies is such that the first building blocks, which can rapidly bear fruit, can be deployed in mere weeks.
Machine learning to optimize prices…
Inflation has focused retailer attention on the daily challenge of price optimization: how to identify products that are most sensitive to price variations (elasticity)? Which products shape the price image of a brand (known value items)? How to react in real time to competitor repositioning? Since promotions represent a growing share of sales (more than ever, consumers are looking for bargains that fit a tight budget), how can they be optimized without impacting profitability? All the answers are in the data! Customer data and proprietary sales history can be combined with external data such as competitor price and promotion records, seasonality, calendar events, and, yes, even the weather (!) to make the right decisions. Retailer pricers and category management teams usually do all this. Unfortunately, they often need to work in Excel but have limited time to devote to it, due to their other responsibilities.
So, what's new? Why, it's the availability today of proven off-the-shelf algorithms that automate the simplest decision-making processes. It's the seamless and massive availability of third-party data in the market. It's the ease of use of technology stacks that allow millions of transactions to be processed in a few milliseconds. Today, it only takes three months to build a data platform that combines all transaction data, promotions, stock, product hierarchy, store hierarchy, customer data, etc. And a technology partner can manage the infrastructure, resource deployment and network dimensions in the cloud through its managed services. Today, like Monsieur Jourdain, if you know Excel and PowerPoint, you're a data analyst without realizing it: in a matter of days, you can take control of data in BigQuery (Google), Synapse (Microsoft), or Snowflake and build interactive dashboards in Looker, Power BI or Tableau.
…and better manage inventory
In recent years, the health and geopolitical context has also challenged supply chains. Today, the supplier service rate varies from week to week and delivery times can be very uncertain. Distribution channels have also grown highly complex: not only do stores need to be stocked, but home deliveries, click-and-collect, and partnerships need to be served as well. Once again, data science comes to the rescue of retailers by allowing them to better control inventory management. By leveraging machine learning, retailers can now analyze receipts in real time to immediately detect out-of-stock items, calculate the spread of uncertainties across all links in the chain to better size buffer stocks, or improve stock allocation under an infinite number of constraints (to optimize costs, shorten delivery times, or reduce carbon footprint).
Democratizing data use throughout the company: data is about people
In a business where margins are so tight that operational excellence is a necessity, the notion of a data-driven company is far from new. What's changing today is the ease of access and use of technological platforms.
If technology is no longer a barrier, the challenge is still to make these solutions available to the widest possible audience. To democratize their use, simple solutions need to be deployed on a massive scale, employee training programs need to be multiplied, whether on-demand or more intensive, and events (e.g., hackathons) need to be organized to engage the managers who are driving the transformation. Data is about people. This is Artefact's slogan, and rightly so.
Directly monetizable data… But perhaps not immediately for everyone
The icing on the cake is that data itself is a goldmine, thanks to retail media and data sharing. As digital signals become more difficult to capture, the billions of transactions and customer interactions that retailers generate have become a critical strategic advantage for them. This data, which provides in-depth understanding of consumer expectations, has great potential for monetization. But it represents a profound, existential transformation of the retailer business model: moving from a self-financed model (with negative working capital) but with very narrow margins, to a model where initial investments are substantial but margins are high. A Copernican revolution, perhaps not the easiest to undertake for all players.
In the great supermarket of retail value creation opportunities, data technologies are now at the top of the shelf, in self-service. Retailers, why wait to share these unbeatable offers with your partners?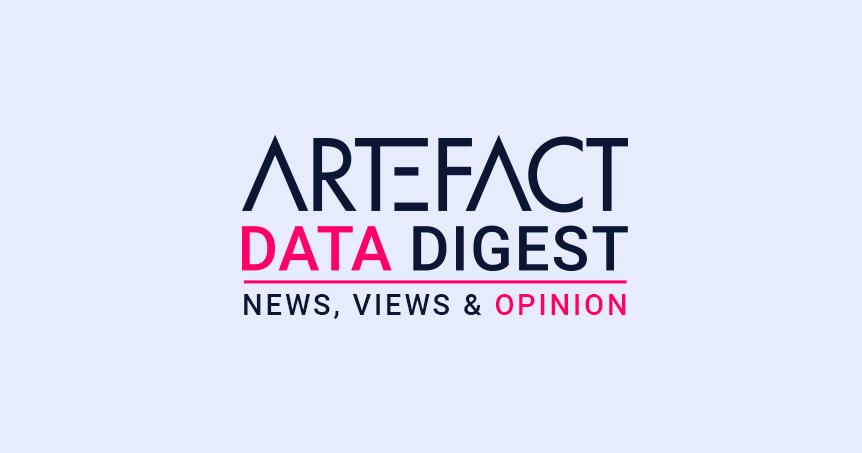 Interested in Data Consulting | Data & Digital Marketing | Digital Commerce ?
Read our monthly newsletter to get actionable advice, insights, business cases, from all our data experts around the world!