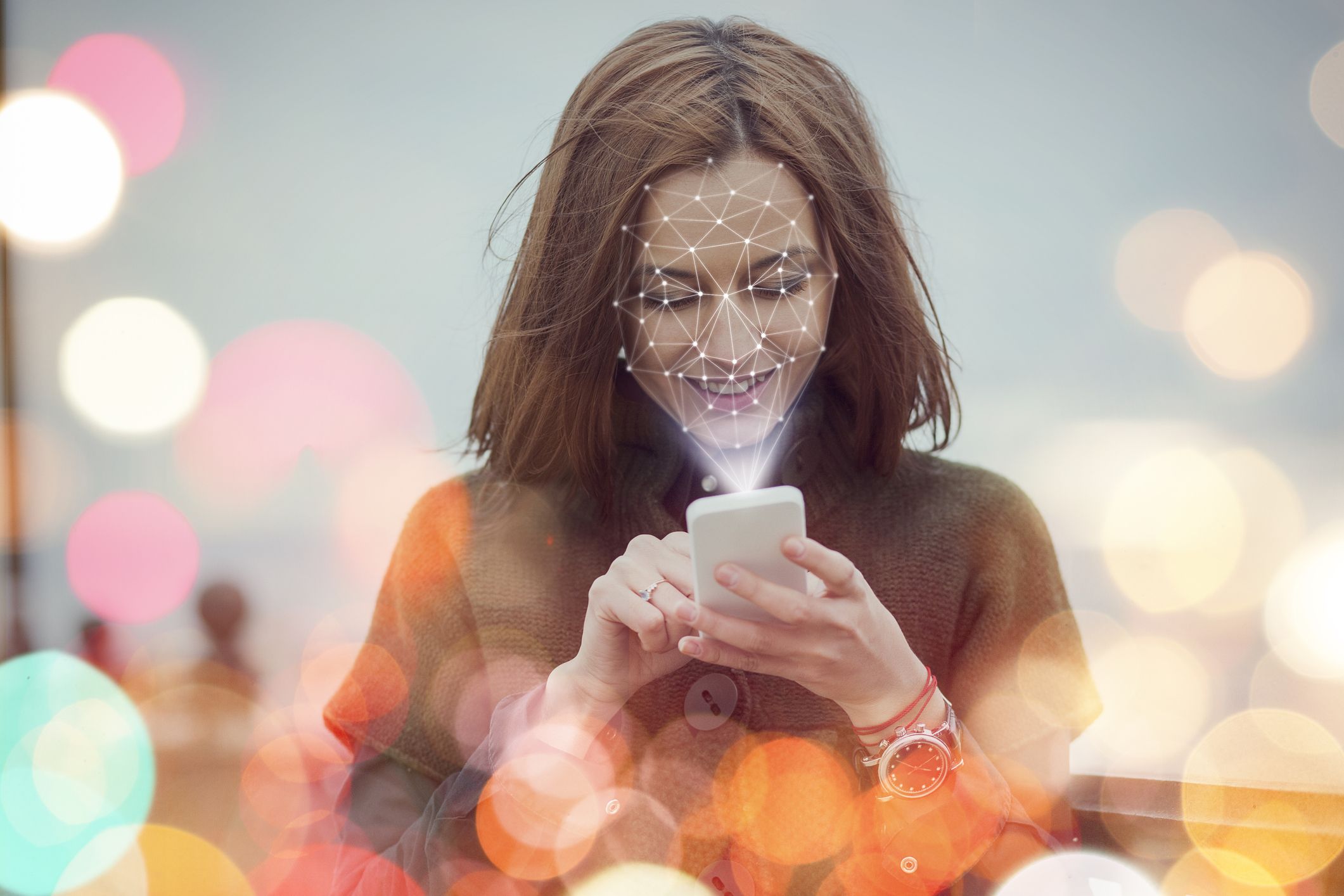 3 March 2020
From unlocking smartphones to accessing services online, facial recognition is already impacting our everyday lives. Philippe Rolet, Co-founder and CTO at Artefact outlines the best examples.
Facial recognition, a long-standing plot device in science-fiction films, has become a reality over the last few years. Thanks to artificial intelligence, facial recognition has created a new wave of identity authentication and can now analyse facial features and event compare biometric data, such as the eyes, to photos or videos.
But not everyone is happy. In France, Cédric O, Secretary of State for the Digital Economy, recently called for the technology to be tested in real-time on video surveillance images. This has raised many concerns among its opponents, who worry about data privacy and individual rights violations. Its supporters though argue that facial recognition enables reliable, rapid and secure authentication to fight against all types of fraud. 
Regardless of your position, it's certainly big business. In 2019, the global facial recognition market was estimated to be worth .07 billion (€4.55 billion) and should exceed billion in 2025 (€9 billion), according to a study by advisory firm Mordor Intelligence.
This technology has also already been widely employed in certain countries, such as China. And while, in theory, GDPR laws limit certain uses across the EU, experiments are already being carried out. Most significantly, these include:
Unlocking a smartphone
It may seem innocuous but unlocking a smartphone with your face requires the use of 3D facial recognition. Apple has been integrating "Face ID" into its products since 2017, ever since the iPhone X – and its uses are growing. 
"In 2018 there were about two million smartphones equipped with 3D facial recognition in France, and that should have reached three million in 2019. In 2020, we expect that other providers will also adopt 3D facial authentication and that volumes will increase," states Ville-Petteri Ukonaho, Associate Director of research company Strategy Analytics.
As for 2D facial recognition, which enables authentication from a simple photo: "It is much more widespread and less secure," notes the analyst. "We estimate that around 13 million smartphones sold in France in 2018 are equipped with it."
Accessing public services online
The Ministry of the Interior and French National Agency for Secure Documents (ANTS) are currently developing the Alicem application for certified online mobile authentication. It will enable users who wish to access public services online to identify themselves on their smartphones via a facial recognition system. According to the Ministry, the objective is to secure exchanges over the internet.
Users must possess a biometric passport, issued after June 2009, equipped with a secure microchip. To log on, users scan and read the chip in their passports, then proceed to facial recognition. This last step requires making a brief video where several actions must be completed (e.g. blinking the eyes, turning the head left to right).
"Authentication by facial recognition is performed just once, the day when the application is installed on the smartphone. The passport photo and video are [then] sent to the ANTS servers to be compared. Once verified, all biometric data is erased in seconds," assures Jérôme Letier, Director of ANTS, in response to the many doubts raised by the deployment of this application.
Authenticating passengers in airports
Since the summer of 2018, Orly and Roissy-Charles-de-Gaulle airports have installed gates equipped with facial recognition systems for all adult travellers holding a biometric passport who are citizens of the European Union, Switzerland, Iceland, Norway, or Liechtenstein.
The idea is to streamline border checks, in view of the increase in passenger numbers and terrorist threats that weigh on the airline industry. The traveller scans their passport and waits a few seconds until a first door opens. Once inside the gate, a camera scans their face and compares it with their passport photo before opening the second door. Total time for the process is between 10 and 15 seconds per passenger.
Similar devices are also deployed at the Gare du Nord train station in Paris, to take the Eurostar to London.
Right now, some 45% of passengers in Paris-area airports are eligible for this new facial recognition system, and only 10% of users are able to use digital recognition gates – but numbers are growing. 
Opening a bank account
Since 2018, clients have been able to open a remote account at the Société Générale bank using facial recognition, thanks to Idemia technology.
"Since October 2019, we have modified the system to replace the video with a dynamic selfie" (which consists of making a self-portrait from different angles to enable the capture of biometric data), explains Grégoire Dupiellet, Digital Marketing Manager of Société Générale. "This allows us to automate the process, which relies less on the availability of advisors."
Société Générale, which provides no figures, simply states that this new system is "used twice as much" as the former one. 
The use of facial recognition in the banking sector is still in its infancy, but European Directive PSD2 could create new uses. The updated law, which came into effect in January 2018 to reduce fraud in e-commerce, will reinforce authentication for online payments of more than 30 euros via biometric data such as faces or fingerprints. In France, banks have until the end of the year to comply.
Along with online transactions, the Spanish retail bank CaixaBank has also been allowing clients to authenticate themselves through facial recognition at hole-in-the-wall cash dispensers since February 2019. This initiative was presented as a 'world first'.
Attending an event without a ticket
Finally, say goodbye to QR codes and printable invitations for cultural or sporting events, because your face is your ticket now. At Artefact's European AI Night in Paris in April 2019, we set up a facial recognition system at the entrance to the Palais de Tokyo for ticketless entry.
Visitors could register on a voluntary basis by sending in a photo prior to the date in order to be recognised once they arrived. We developed a mobile application which filmed the visitors in order to recognise them in real-time, and of around 2,000 expected visitors, about half of them volunteered.
Using facial recognition to replace tickets is an idea which is gaining ground. The Olympic Games of 2020, for example, which will take place in Tokyo this summer, will employ facial recognition for the first time to improve the access control system for all 300,000 of the Games' athletes, journalists, volunteers and organisers.
It's just once more use for a technology which is increasingly impacting our everyday lives.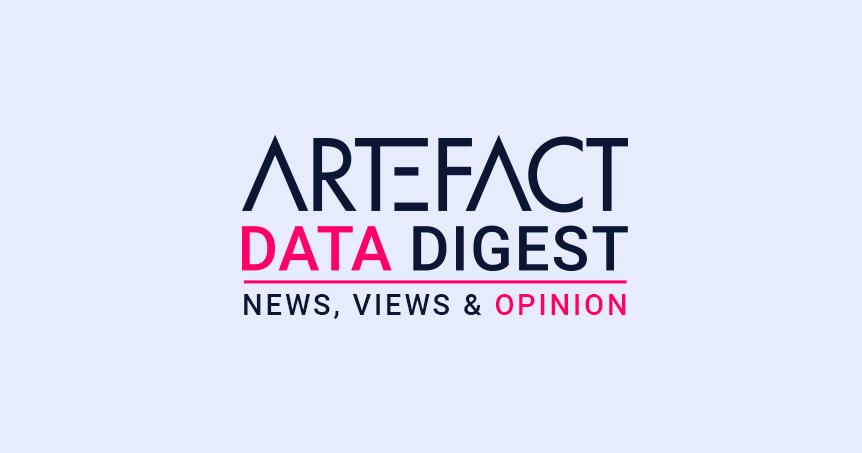 Interested in Data Consulting | Data & Digital Marketing | Digital Commerce ?
Read our monthly newsletter to get actionable advice, insights, business cases, from all our data experts around the world!