You're reading the second chapter of the six-part guide, "AI at every stage of the customer journey".
Develop a data strategy
Agencies are realizing that the potential of AI is multiplied tenfold when combined with first-party brand data. According to Forrester, over 60% of agencies think that making better use of this data will be a high or absolute priority for their clients within the next 24 months.
Proprietary data is a valuable source for several reasons:
Quality: brands obtain their data directly from the source, i.e. their customers;

Relevance: the data is directly linked to the products sold by a brand, and to the customers who buy those products;

Uniqueness: no other company has the same data.
More than two out of three agencies think that making better use of first party data will be a high or absolute priority for their clients within the next 24 months. 
At the intersection of customer expectations, international regulations and technology platform standards (e.g., the disappearance of third-party cookies), first-party data is set to play an even greater role.
To meet this challenge, ways of creating a fair exchange of value with customers around their data must be found. Agencies can help create competitive advantages for their clients by responsibly exploiting the data consented during campaigns. Integrated into a global data strategy, this data can then be linked to brands' business objectives.
"A customer data platform is essential to make the most of first-party data."

Florian Thiébaut, Managing Partner at Artefact
Enhance campaigns with first-party data
For Florian Thiébaut, Managing Partner at Artefact, Data Marketing Practice Lead, proprietary data is an "unavoidable subject", as is "the development of a Customer Data Platform (CDP) to make the most of first-party data". Together with advances in solutions such as "audience and performance measurement engines for digital campaigns, this approach adds even more value", he asserts.
The results have been impressive: "This gives advertisers a real competitive edge in an increasingly complex data landscape", adds Florian Thiébaut.
Measure for sustainability
Agencies also play a key role in another area: ethical, privacy-friendly measurement.
Even if an organization has a solid base of consented proprietary data, the gradual abandonment of third-party cookies risks drastically reducing the volume of observable data. A situation that deeply worries agencies and marketers, 85% of whom say the disappearance of cookies and measurement accuracy are two of their biggest challenges.
Agencies can compensate for these data losses by relying on conversion modeling, for example, which relies on first-party data consented by individuals. These more precise measurements will in turn increase ad relevance, reinforce optimization strategies and improve campaign performance. A virtuous, value-creating dynamic.
Here, agencies and advertisers need to pay particular attention to data quality. As Mathieu Lepoutre, Key Offer Director, Media Consulting at the fifty-five agency explains, "The quality of models is directly linked to data quality, which is more and more of an issue in an increasingly constrained technical and legal environment."
To maneuver through this tighter space for data collection, agencies can again turn to AI. "Fortunately, AI now makes it possible to compensate for increasingly probabilistic data collection. AI is everywhere," he points out.
However, as Mathieu Lepoutre reminds us, we mustn't forget the skills that go hand in hand with this transformation. "Steering and executing your marketing strategy increasingly requires solid data expertise, which is shaping the profile of our marketing leaders."
Activate data on all channels
Once a solid foundation of data and metrics is laid, the next step is to inject this data across channels to optimize performance and reach more customers.
The agencies most advanced in the field of AI are already taking advantage of its potential. They're helping brands appear more relevant, at the right times. They do so by relying on solutions such as broad query keyword targeting to cover more search queries, or by creating Performance Max campaigns to find additional conversions across a greater number of channels.
While staying as close as possible to the purchasing act is important, these agencies are also expanding their skills to address issues of brand awareness and consideration.
Studies show that having a strategy for the entire customer journey, rather than focusing solely on conversions, leads to better results. For example, advertisers with video campaigns on YouTube that focus on both direct response and branding achieve 28% incremental conversions from their branding campaigns.
To stimulate the upstream phase of the buying journey, many agencies are specializing in areas such as video. Currently, 33% of agencies surveyed offer their customers video content, and 17% intend to do so in the next 24 months.
Invest in strategies that focus on the entire customer journey
Combined with insights, AI has enabled Dentsu Media's teams to adopt a more flexible, holistic approach to developing their media budgets and plans.
For a retail client, Dentsu analyzed Internet user search data. The data showed an increase in the number of searches for a product with lower visibility. With this in mind, the client decided to maintain its performance-based campaigns, while extending its strategy to include awareness-raising actions for the category in question.
Dentsu's team used AI to take these branding actions to the next level. They used coverage-based video campaigns to maximize brand awareness. Campaigns like these optimize video performance for deactivatable, non-deactivatable and bumper ad inventories to achieve maximum coverage for a given audience and budget.
Bruce Williams, Dentsu Media's Head of Performance Marketing for North America, comments on the changes underway within the group: "We're investing in new disciplines to take a strategic approach to AI, focusing on the entire purchasing and cross-channel journey. We had to rethink the way we and our clients approached artificial intelligence, as AI is often mistakenly viewed as a replacement solution. In reality, it enhances the work of our teams, who use multiple channels and formats, and adopt a global approach."
Test and learn
Some brands may still be reluctant to bet on AI-based solutions. To help them take the plunge, agencies can opt for a more statistical and iterative test-and-learn approach.
In this case, simple tests such as those offered by Google Ads are available. With these, agencies can implement A/B tests to measure the impact of a modification made to a campaign in a controlled environment. They can then use statistical relevance indicators to decide whether or not to amplify these measures based on the results. These tests can be progressive, starting with a subset of criteria such as specific geographic areas or products, before scaling up.
Agencies can also help brands conduct more elaborate tests. They can provide a deeper understanding of the customer journey, break down barriers between online and offline channels, or measure causality and incrementality effects linked to changes in the media mix.
Test and learn is an essential philosophy for Labelium, which views it as a twofold opportunity. As Camille Zubizarreta, Client Lead at the agency, points out, "This approach is doubly essential: it enables us to challenge established best practices and methods, but also to exploit digital advances and thus maximize opportunities".
This is what the agency has been promoting for its client, Parfums Christian Dior, in a bid to achieve incremental volume via broad query keywords. All, of course, without betraying or tarnishing the brand's image.
For this test, the agency selected a limited number of the highest performing branded keywords from campaigns with Target ROAS bidding strategies. These keywords were integrated via broad match within the same respective ad groups to avoid cannibalization, history loss and other biases for eight weeks. The aim was to prove the ability of broad query to deliver profitable incremental conversions.
Camille Zubizarreta notes: "The encouraging results enabled us to optimize and scale this test to a greater number of branded keywords and to several European countries."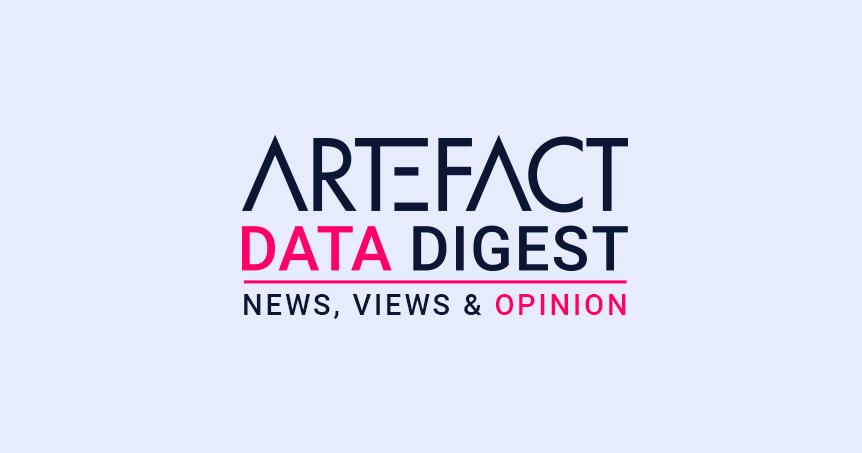 Interested in Data Consulting | Data & Digital Marketing | Digital Commerce ?
Read our monthly newsletter to get actionable advice, insights, business cases, from all our data experts around the world!