Fabien Cros, Data Consulting Director, Artefact, describes a seamless world where a sales team can operate via a centralised sales command centre (SCC), and more importantly, how this world is adaptable now.
It's Monday morning, and you're doing the final preparation for a sales meeting with a new prospect. Your tablet computer, synced with the company's centralised sales command centre (SCC), has all the details to hand; you know how to present the product and service so that the unique selling proposition (USP) that will make the difference for this particular client is clear and easy to understand.
On arrival, you get a coffee, sit down, put your tablet on the table and begin. The discussion covers the pre-prepared topics (automatically updated with relevant information for meeting this company). However, the prospect has some specific questions: what are the key differences between your offering and the product they are currently using, and why is it a game-changer for this specific industry. Equipped with active listening, the SCC finds the information and sends it to your tablet in real-time – so you can provide the answers within seconds.
Once the meeting is over, you get an alert from the SCC, flagging that there is a similar business five miles away and that it scores highly on its likelihood to purchase as it has recently changed hands; knowing that new owners are often in the market for new products and services you call and arrange an appointment for later that morning.
The intervening period provides key time to evaluate the first meeting and feedback to the SCC. For example, you now know the product / service being used today by your prospect, and where it fails to meet their requirements. You have also learned that the company is concerned that a new player will gain significant market share as a result of their direct-to-consumer service, an area where your prospect is weak. This information is indispensable for crafting a highly-personalised follow up campaign.
The next step is the built-in coaching tool. Thanks to sophisticated machine learning speech analytics and spectrogram analysis, you can see how you handled the previous meeting, along with action items where a change of tactic or topic could work better. These show you were nervous when talking about pricing, and that, towards the end of the meeting, you continued to discuss the competition when the prospect was ready to move on. Take note and read the coaching tips on these topics supplied by the SCC in preparation for your forthcoming appointment.
Once meetings for the day are done, you review the SCC-provided recommendations for the next steps, tailor-made for each lead. Analysis of your first meeting, combined with the activity of this prospect on your website, indicates that they would benefit from attending a specific webinar; the SCC automatically produces a pre-populated invite which you validate. However, the second lead is best-placed for a follow-up call, a reminder for which is added to your diary.
Science fiction or fantasy?
Neither; this is intelligent sales. Based on algorithms and machine learning, this way of working is becoming a reality as CRM and sales technology move from data input to using this data to create intelligence. And savvy sales teams are starting to adopt it right now.
The nirvana of the scenario above is built on the completion of four key components that act as building blocks for future-facing data-driven CRM and sales capabilities: the data magnet, the data governance office; the machine learning engine; and the Sales Command Centre (SCC).  All must be in place to drive a successful transformation of the full sales process.
Data magnet
A data magnet is essentially a tool designed to generate qualitative data and continually feed the CRM. Robotic Process Automation (RPA) enables bots to trawl the open web for available information and data nuggets such as contact information, business type, interests and timing etc. With companies continually looking to cut costs and sales teams shrinking; as a result, this automated data prospecting is an effective way to populate the CRM with fresh and qualitative data.
Data governance office
But the old adage 'garbage in, garbage out' still holds true; a data-driven CRM needs high quality and standardised data to deliver results. A data governance office acts as an 'enforcer' to organise and structure the information collected by understanding the data, cleaning it and ensuring that it's consistent throughout. Job titles for example are a frequent culprit – a doctor in one country might equate to a practitioner in another region or a healthcare provider elsewhere. The data is only useful and useable when these discrepancies have been ironed out.
While essential, this is about collecting and standardising data, which is part of any robust sales process – albeit made more sophisticated by automation and effective operating models. But the next building block elevates the CRM far above the well-trodden path of the traditional sales process.
Machine learning engine
The machine learning provider is usually a cloud service such as Google Cloud Platform (GCP), Amazon Web Services (AWS) or Microsoft Azure. Creating a live connection between it and the CRM generates true intelligence in the form of the computing power that enables machine learning algorithms to exploit the now rich and clean data set produced by the first two steps.
For example, analysing the CRM data may show that the company's sales conversion rate is higher for Cluster A than for Cluster B based on 'non-supervised AI (a type of AI in which algorithms, working without any human input, find hidden patterns of data). Further interrogation shows the causes of the discrepancy; Cluster A companies might be switching from the same competitor, or have been targeted by brand awareness campaigns before the sales pitch, or have a similar number of employees. This highlights the common theme of transitioning from a CRM based on data input to one that is anchored on intelligence, leveraging the data available to create useful and actionable insights.
The Sales Command Centre – CRM on steroids
The final step is to create a bespoke sales command centre (SCC), i.e. the bedrock to enabling intelligent sales. The SCC is the Human Machine Interface (HMI) element of the data-driven CRM and sales capability in which the sales team adds to and complements the data already available while using and leveraging all the SCC features.
As a digital asset, the software-based SCC is continually enriched with new features. It might start as an easy-to-use dashboard, grow into a digital asset with a dashboard and active listening capabilities that enable coaching, and finally become the central location where all the reporting, ratings, and customer journeys are defined and monitored.
Success is dependent on ongoing feedback from the sales team, such as details about customer pain points following a meeting or whether the follow-up recommendations were successful, as these granular details improve and guide the machine learning algorithms.
From paper to CRM to intelligence
The sales process underwent its first transformation from paper to CRM more than 20 years ago. Increasingly, however, a CRM system is merely a place to store large amounts of data, and as technology advances, we see a second metamorphosis toward intelligence.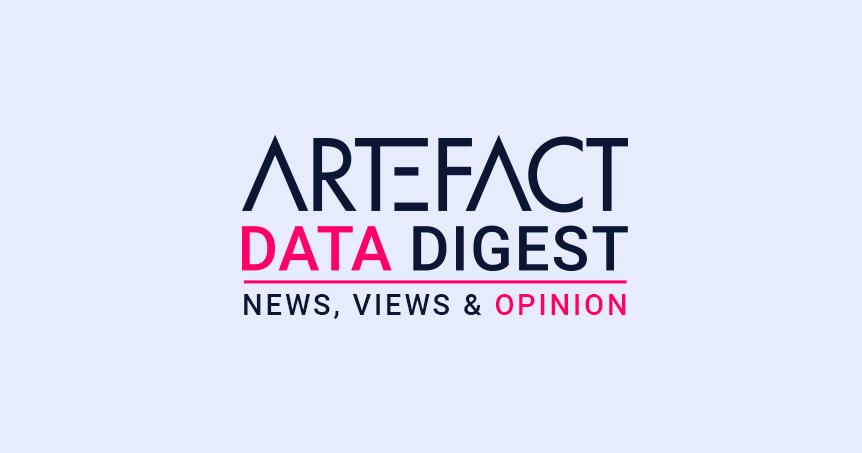 Interested in Data Consulting | Data & Digital Marketing | Digital Commerce ?
Read our monthly newsletter to get actionable advice, insights, business cases, from all our data experts around the world!