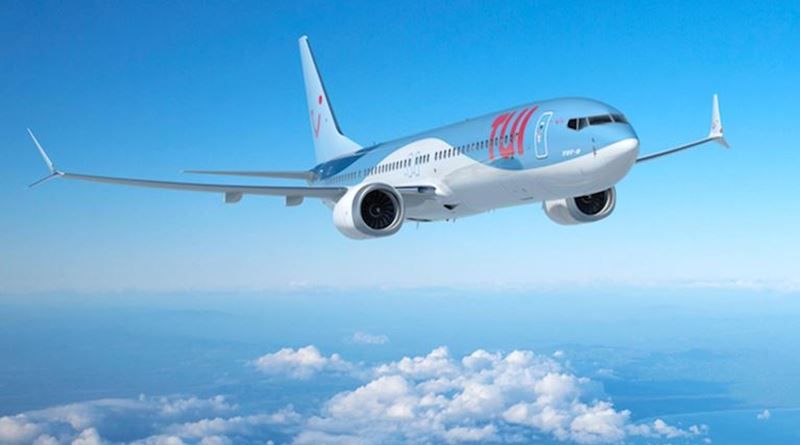 Artefact's Natacha Kocupyr, asks TUI France's Audrey Durousseau, Head of Paid Traffic, and Loïc Davrinche, Director of Digital Operations, how the "brand with a smile" is riding on the crest of a performance wave.
With a wingbeat (of an airplane), a customer flies half a world away. With this same wingbeat, he expresses his preference for a brand. In this hyper-competitive age, how can we reinforce a brand and ensure its maximal visibility? Here are our responses, using the example of tour operator TUI.
In 2018, TUI developed its digital strategy and grouped its entities under a single portal: TUI.fr. Audrey Durousseau, Head of Paid Traffic, TUI France, Loïc Davrinche, Director of Digital Operations, TUI France, and Natacha Kocupyr, Business Activation Director, Artefact, discuss how the "brand with a smile" today rides the crest of the branding and performance wave.
Explain the offer and reinforce brand preference
TUI Group, the world's N° 1 tourism group, has over 50 years of experience, 27 million annual customers, and serves 115 destinations with 5 airlines. TUI France is a wholly owned subsidiary of TUI Group and the leader in its market. In France, it is a brand that's transforming by federating everything from travel clubs like Marmara, Lookéa, and TUI hotels & clubs, to Nouvelles Frontières tours, TUI tours, Passion des Iles, and even made-to-measure vacations… all under the TUI umbrella.
"For two years, the objective in France has been to enable TUI to emerge as the umbrella brand of emblematic brands", notes Loïc Davrinche. "We've simplified the digital ecosystem to turn it into a strong brand with a powerful internet site which presents the offer in exhaustive detail." A winning choice, as "We are more efficient and more agile with one site rather than several sites."
Well-known around the world, TUI was less so in France. Which is why it was so important to establish the brand and develop its visibility. Since 2018, the French subsidiary of the German tourism group has been concentrating on the major phases of the customer journey: discovery, through Display campaigns via DV360; consideration through prospection; native and generic searches via SA360, DV360 and Campaign Manager. Next comes the transformation phase, with retargeting. And then the repeat purchasing phase, where the tour operator capitalises on his audiences via SEA, retargeting, and Customer Match.
Building brand preference is never-ending work, but it's worth it. In terms of brand recommendations, efforts pay off, because according to the BrandIndex study, in 2018, TUI registered the highest progression of awareness by passing from a score of 36 to 48.3% in 2017.
Recover historical audiences and acquire new traffic
The grouping of brands under the umbrella brand of TUI.fr is accompanied by data and audiences. Prior to rebranding, Artefact identified audiences which interacted with historical brands and segmented them according to their level of engagement and their likelihood to interact again. TUI, with its agency, store the historical data of all the sites, then push it natively in their campaign piloting tools.
It is difficult to measure business impact in this context. TUI and Artefact defined a KPI which had a double objective: to recover historical audiences with no loss, and to generate new traffic to the site. This KPI, the cost per engaged visit, enables the concrete measurement of qualified visits: a visit is counted when a user makes at least 2 interactive clicks on the site beyond the homepage.
Our objectives were reached as TUI lowered the cost of an engaged visit on its different sites by a factor of three and was able to match 50% of its historical CRM data, with an average repetition of 6.3. "We had a scenario in place where we pushed a video, a graphic, plus Dynamic display formats in order to reach all prospects with a personalised message", states Audrey Durousseau. "We checked all of the boxes: we had recovered historical audiences, and brought in new traffic, all while ensuring that the message was well understood by our targets exposed to the campaign, with controlled capping (+43% uplift on users exposed to more than two impressions). Today, TUI.fr is even above its historical brands in terms of recognition."
Maximise revenue
In the travel sector, the competition is tough and the seasonality effect is strong. Certain months are favourable for sales. Others less so. It's not always easy to sustain the COS, or Cost of Sales, in periods of slow demand and in a sector where conversions are rare due to an expensive average shopping cart. There's only one solution: change the configuration of auction algorithms.
In the winter of 2017, TUI adopted a strategy to deal with this situation. With visibility as the objective, the brand wouldn't necessarily focus on COS, but would instead concentrate primarily on its positions on Google. In 2018, it added a layer of performance by mixing its position strategy with a COS strategy to control its sincremental value. "The results were very positive. Our conversion rates rose by 10% and our revenue grew by 14% during the period, all while maximizing our presence and maintaining quite reasonable COS."
TUI plans to repeat this approach, with "new ideas such as the addition of micro-conversions to enrich the auction tool. "SA360 needs lots of data to function well. The more data we add, the finer the auction system becomes, allowing it to respond to an ever-more specific target." Another idea being explored for winter 2019: different attribution models within the SA360 tool to add value to the devices used.
Break down silos
"Display and Search are the winning combination to develop branding and performance, in the sense that these two levers are obliged to communicate", underlines Audrey Durousseau. "It is indispensable to break down the silos between these two levers, as Display enriches SEA." Natacha Kocupyr agrees: "If they have a precise objective and are specifically piloted, Search and Display work collaboratively in a global strategy. Search has a performance objective and Display acts in the phases of discovery and consideration. The GMP (Google Marketing Platform) stack allows us to share our audiences, to measure them, to correctly address them, and above all, to tell them a story."
"Display et Search are the winning combination to develop branding and performance"
Increase personalisation and automation
TUI is already adept at personalisation. The brand is now planning to take personalisation further with adapted messages in Display, and developing automated advertisements by paying special attention to their wording to deliver highly personal messages on Search. "We're speaking to so many different customers that it's important to have a dedicated message for each target, at each moment."
Firmly convinced that data is part of the future of online and offline marketing, TUI wants its campaigns to be more and more data-driven. "In the coming months, the objective is to go even further with this combination of data and media and mix the GMP stack with the GCP (Google Cloud Platform) stack in all of our activations and all of our campaigns."
Data, at the service of media efficiency and customer insight. Each day a little more.
First published (in French), by ThinkWithGoogle.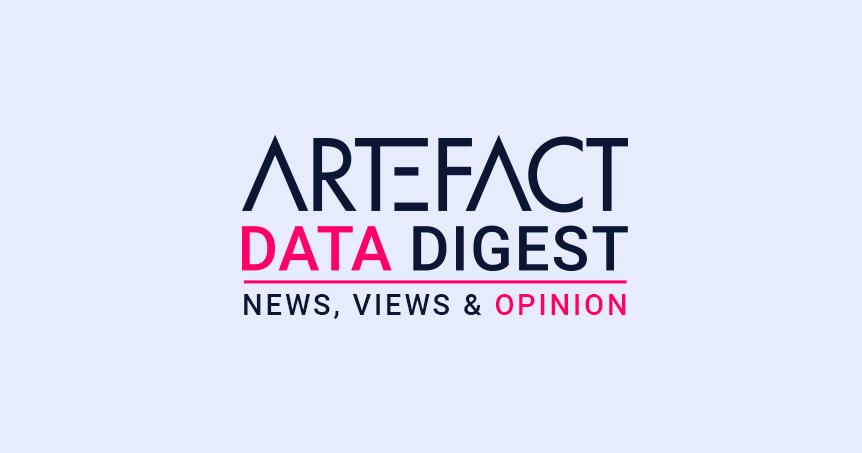 Interested in Data Consulting | Data & Digital Marketing | Digital Commerce ?
Read our monthly newsletter to get actionable advice, insights, business cases, from all our data experts around the world!