21 April 2021
Innovations such as Auto Applied Recommendations and even the changes in match types are taking control away from the PPC practitioner and into the black box. But rather than fear the worst, we should embrace automation, says Tristan Sanders, Head of Performance at Artefact UK.
Paid Search is becoming ever more automated. In recent months, Google has developed numerous features to help Google Ads practitioners "lighten the burden", and PPC practitioners now have more ways than ever of powering automated bidding and optimisation.
Most notably, since February 2021, phrase match has begun to incorporate behaviours of broad match modifier (BMM) to simplify keywords and make it easier to reach relevant customers. In simple terms, this means that practitioners are no longer selecting the specific keywords for which their ads appear, rather the kinds of keywords that Google then uses as a basis to serve ads from.
This is one of the more recent examples of the creeping migration to automation that has changed how PPC campaigns are planned and executed. Dynamic Search Ads (DSAs), for example, let users automatically generate search ads based on site content, while Responsive Search Ads (RSAs) test and optimise headline and description combinations. Auction-Time Bidding, meanwhile, lets users pull on multiple signals from a user's data profile for the first time.
It's a far cry from the early days of PPC, which relied on human insights and understanding to optimise campaigns and get the best results. But is so much automation a good thing? And what does this mean for PPC practitioners?
Changing roles
This trajectory towards black-box automation has caused alarm in the Paid Search community. Many claim that while DSAs, for example, can be extremely useful for plugging gaps in coverage (or even a useful simplifier for those with limited experience), they are never likely to beat conventional campaigns. And the changes to phrase match effectively cede control of what the account manager is ultimately intending to target to algorithms.
But while these criticisms might be true, they miss the bigger point. Every automation doctrine or tool does at least one thing right: it saves us time. Furthermore, some of them deliver results in ways that could not have been achievable previously.
That's good news for both client and PPC practitioners because automating certain low-level tasks leaves these experts free to focus on strategy and developing a client's account. These black boxes also let teams test more simultaneous parameters than they would ever be able to do manually, and focus on the ones that matter most more quickly.
Embracing automation
At Artefact, we're embracing automation to help our Paid Search operatives be less prescriptive and more tactical. That's been a good thing for our team members, as they are advancing their knowledge and careers into something new and exciting. But, more importantly, it's been a good thing for our clients' budgets, too.
This is because the proportion of client fees that have historically been allocated to the management of prescriptive tasks — like manipulating data for reporting, the manual implementation of bidding changes, and the repetitive tasks of keyword mining and ad copy creation — is being reduced with each innovation.
While we recognise that automation tools are not yet perfect, we know by using them (including product betas and wider trends), we can gain a first-mover advantage. That's one of the reasons we are fostering a close partnership with Google to ensure that this remains the case. Being a data-led agency helps us in this regard.
The main challenge we've experienced at the moment is from a training perspective. While we want our teams to embrace these tools, we know it's vital that they remain experts in the fundamentals of how PPC works. That's why we're continuing to upskill our people in both manual and automated processes.
The other challenge we've recognised is that, by automating processes, it can be harder to understand the precise cause of certain effects. That's why, with every innovation, we take time to understand exactly how the tool works, and learn which features will be obfuscated. We want to ensure no knowledge is lost.
From an agency's perspective, time savings are welcome. But from a client point of view, performance and impact upon their goals are all that truly matters. Smart Bidding in particular has seen a real impact for several of our retail clients, with one online retailer, for example, seeing a 20% reduction in CPC and, more importantly, a +38% increase in ROAS since its implementation. This latter figure ultimately comes from the automated ingestion of data, the machine learning that powers the bids and the freeing of time of the human conductors.
Over time, we believe that becoming less hands-on with PPC will allow our teams to develop in ways that benefit our clients, significantly, by delivering more true value from their knowledge and experience. And, ultimately, who wouldn't want that?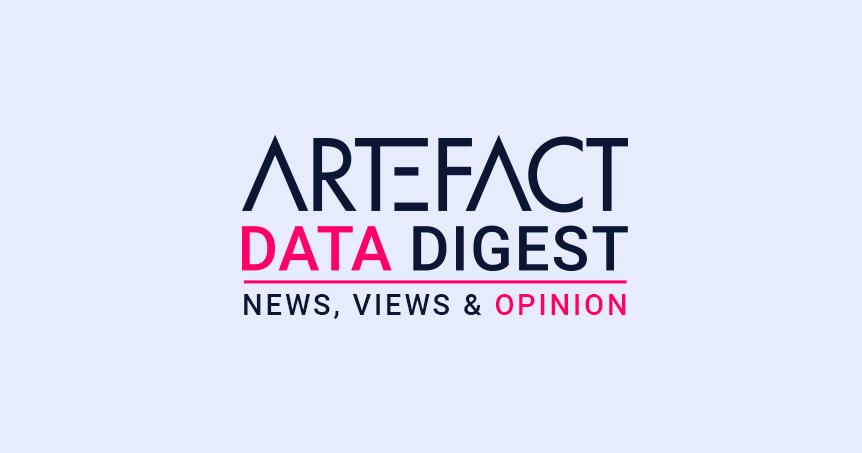 Interested in Data Consulting | Data & Digital Marketing | Digital Commerce ?
Read our monthly newsletter to get actionable advice, insights, business cases, from all our data experts around the world!