ALL EVENTS
EVENTS
Webinar | Artefact x AB InBev x Samsung Data Marketing: How to accelerate success in 2021
Description:
2020 was a year like no other. As the coronavirus pandemic forced consumers into lockdown, the rules of marketing changed completely. In a world where we're all stuck at home, but living online, brands are under increasing pressure to accelerate their digital transformation and data capabilities or risk falling behind the curve.
In this session, Artefact, AB InBev and Samsung discuss how brands can use their data better in 2021 to achieve a competitive advantage. The panel will share advice on how to refine data marketing strategies, how to improve first-party data utilisation and how to optimise measurement to maximise success in a cookieless world.
About the presenters: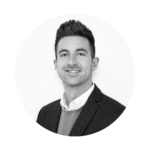 Bobby Gray – Head of Data & Analytics, Artefact
Bobby is responsible for accelerating the data maturity of Artefact's clients using 1st-party audience modelling, attribution and measurement, online to offline tracking and more. He is passionate about using the latest tech innovations to drive efficiencies across client operations and using data to drive incremental revenue growth.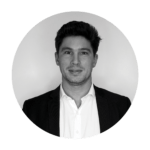 Florian Thiebaut – Partner, Artefact
Florian leads the Data Marketing practice at Artefact. He has six years of experience within data marketing and strategy, and has a particular focus on tools, measurement, and scaling advanced Cloud for Marketing projects. He has delivered significant projects for global clients, including Samsung, Ubisoft, Unilever and L'Oreal.
Renato Piai – Commercial and Consumer Analytics Director, Anheuser-Busch InBev
Renato has 10 years of international experience in CPG, working across IT, Sales, Data & Marketing. He joined ABInBev in January 2021, after nearly seven years at RB, most recently as Head of Consumer Data Analytics. Renato has also held senior roles at Unilever and has a track record of delivering business results in global, regional, and in-market projects.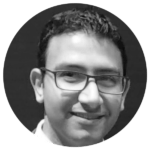 Ihab Moawad – Director of Data Driven Marketing & Technology, Samsung Europe
Ihab joined Samsung Europe in 2013 and has held various head of digital product roles. He moved into his current role of Director of Data Driven Marketing & Technology in June 2020. He has more than 10 years of digital experience.