For several years, Google has been pushing advertisers for more automation by offering smart products or features that save time in the day-to-day management of Google Ads campaigns, while maximizing SEA performance. With this in mind, Google launched Performance Max last year, a feature that allows advertisers with a conversion goal to access the entire Google Ads range within a single campaign. Thanks to smart bidding strategies, it has thus become possible to manage campaigns efficiently and in real time, allowing a presence on all Google channels such as the search engine, the Display network, but also YouTube, Gmail, Google Maps, etc..
Why should advertisers launch Performance Max campaigns?
Performance Max allows advertisers to meet specific marketing objectives such as:
Conversion generation: If the brand's budget is sufficient and allows the Google algorithm to guarantee enough volume to be effective, Pmax can be strategic in boosting conversions to ROI or controlled CPA. For example, we can see increases in volumes of over 30%, for a decrease of almost 15% in CPA for certain advertisers in the entertainment sector.

Prospect development: Performance Max can support this goal, reaching a wider audience in a simple and efficient way and thus contributing to the acquisition of new customers. In the retail sector, we have sometimes seen sales rates increase by up to 12 points.

Development of an omni-channel goal: PMax can fulfill this goal through generating visits or sales in physical stores.
In addition, beyond purely marketing objectives, launching Performance Max campaigns can be extremely useful in order to:
Complete a Google Ads account structure, as PMax supports existing campaigns.

If an advertiser wants to simplify the management of their SEA account, Performance Max will simplify its matrix by grouping different types of campaigns into a single campaign that will integrate all the necessary assets for publishing on all Google channels.

Save time on purely operational tasks and thus focus on higher value-added assignments such as analysis or tests (A/B tests, incrementality measurement, etc.)

Optimize your SEA investment since this algorithm will automatically allocate your budget according to the best performing assets.

Continue to take full advantage of the evolutions, features, and betas offered within Google Ads and therefore manage your SEA accounts as best as possible.
How can I make the most of Performance Max campaigns?
By using the Performance Max range offered by Google, depending on the advertising industry.
We also have Pmax for Shopping, launched in the first half of 2022, which has gradually replaced Smart Shopping campaigns. This new campaign offers more features to retail advertisers who can benefit from new inventory, new formats exploiting their Shopping feed, and additional insights. Performance Max for Shopping is an opportunity not to be missed, so you can maximize its performance during key periods (Black Friday, World Cup, end of year celebrations…). In the clothing sector, we have seen a conversion rate increase of nearly 1 point, for an ROI increase of 10% for some advertisers.
Performance Max for Store Goals, meanwhile, allows retailers to reach their potential customers searching locally near their points of sale, with the aim of maximizing visits or sales in store. This feature thus offers additional scope and management, taking the diversity of customer objectives into account.
Another variation is Performance Max for Travel, offering advertisers the possibility to publish ads on Google platforms, similar to what is offered to the retail sector via Performance Max for Shopping. This version of Pmax — which has been designed for tour operators — is also based on a feed, comprised of hotel listings. In the near future, it will allow advertisers to publish ads on the Hotel Ads listings, which is currently not covered in the current channels. It will also be possible for advertisers to manage assets via the Hotel Center feed, and have visibility on property performance.
To get the most out of Performance Max, advertisers need to be willing to break down the walls between campaign types, by being less strict on the Brand/Generic split, for example, and let the Google algorithms have maximum flexibility.
For advertisers who have not yet taken the plunge, new features to better help understand Pmax should be available very soon.
Compared to other types of Google Ads campaigns, PMax is still experimental. To launch Performance Max, you have to accept that you cannot manually control all the settings and let the Google algorithm adjust your campaigns automatically. This stage is sometimes still difficult to overcome, particularly in certain sectors such as the luxury sector, where mastering assets and distribution channels is essential in order to protect your brand image.
In order to meet this need for flexibility, Google is evolving Performance Max and offering new settings so you can better control the results:
Setting up new settings like "account level negative keyword", which will be a good way to control a list of negative keywords at the account level on Search, Shopping, as well as Pmax. The aim here will be to prevent published ads from being associated with undesirable content, for example.

The ability to better measure Pmax's performance through the implementation of A/B Tests combining Performance Max with other more traditional types of Google Ads campaigns, such as Search, Display, or Discovery.

For advertisers with omni-channel goals, another feature of Pmax for Store Goals will allow Pmax campaigns to be used as and when needed to maximize on- and off-sales during key periods, such as the end of the year.
In conclusion, Google is pushing us more and more towards automation by developing products such as Performance Max, which are still just one option for advertisers at the moment, but which are becoming the norm on platforms such as Google Ads. SEA-related professions are therefore evolving from purely operational tasks in interfaces to more hybrid operations, combining operational tasks with more and more SEA analysis, testing, strategy and consulting.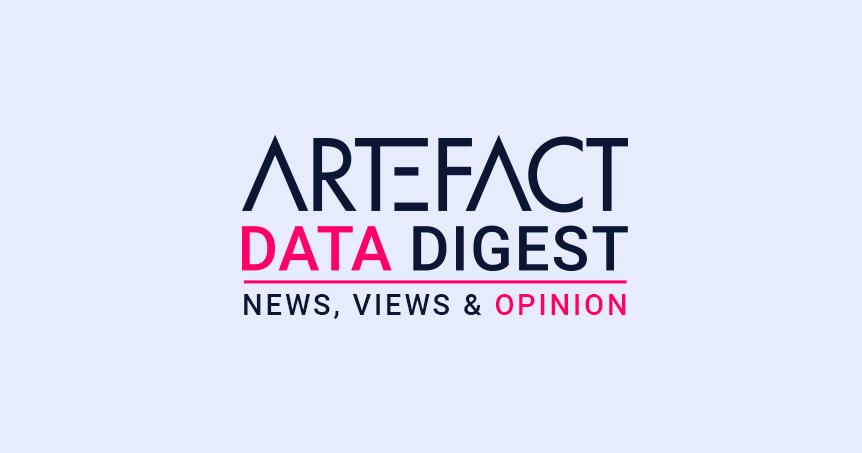 Interested in Data Consulting | Data & Digital Marketing | Digital Commerce ?
Read our monthly newsletter to get actionable advice, insights, business cases, from all our data experts around the world!