One tool many advertisers use is Google Search Ads 360 (SA360), formerly known as DoubleClick Search (DS3). It's a platform that allows experts to effectively manage their SEA marketing campaigns on the Search Network, across multiple search engines.
One tool many advertisers use is Google Search Ads 360 (SA360), formerly known as DoubleClick Search (DS3). It's a platform that allows experts to effectively manage their SEA marketing campaigns on the Search Network, across multiple search engines.
SA360 differs from classic Google Ads. Prior to the release of Google Data Studio, which enables intuitive, comprehensive, multi-tiered data visualisation, it allowed users to create business intelligence reports with programmed automatic delivery, among other things. But over the years, Google Ads has provided increasingly automated solutions, blurring the line between the two tools.
So why add an SA360 layer to your campaigns today?
1/ Manage all engines on a single platform
There are different engines available depending on the country where your SEA campaigns appear. But in Europe, most advertisers only use Google and Microsoft (Bing).
SA360 saves time by centralising Google and Microsoft campaigns on a single platform, which can then be simultaneously managed, analysed and optimised.
The Baidu engine (and other less commonly-used engines) can also be integrated, although the process is more complex as the link isn't native.
This feature is mainly aimed at advertisers who want to develop an advanced Microsoft strategy with maximal coverage.
2/ Have only one data source for reporting
If you use Data Studio for your reporting, Microsoft isn't natively integrated. But because SA360 is part of the Google stack, it's easy to use Data Studio for multi-engine reporting, as only one data source is required. For Microsoft, however, you'll need a custom connector if you aren't using SA360.
3/ Easily manage inventory distribution
With the current market trend towards automation and streamlining of SEA structures, another advantage of SA360 is inventory management. This is enabled by the tool's proprietary "inventory campaign" feature.
Beyond recent targeting developments in Google Ads, the main function to automatically manage ad delivery is the DSA, but with this type of campaign, the choice of keywords, ads and retargeting aren't fully controlled.
With inventory campaigns, the entire chain is managed and the creation of ad elements can be validated via a product flow. For example, you can advertise on all the hotels you sell, as well as on your product catalogue. The campaigns are automatically created with keywords and associated ads, directly visible in the interface. These campaigns are similar to manually developed campaigns; the difference lies in the creation and deletion of elements according to what's available in the flow.
It's also possible to add dynamic elements from the flow, such as price, stock or product benefits. Implementation is complex, as various situations must be anticipated, such as overly generic keywords for a hotel called "Pleasant Inn", or a hotel name that's too long and doesn't fit in the ad. It's necessary to think carefully beforehand about the structure you want to give to your campaigns. What are the relevant keywords? What should the ads look like? Remember to prepare backup ads in case your elements don't fit within the character limits.
This functionality is mainly aimed at advertisers who want to save time and who have large product catalogues requiring a high level of reactivity in activating or deactivating campaigns based on product stocks.
4/ Refine management with micro-conversions & attribution models
Google Ads regularly integrates new features into its attribution and management models. While it's easy to compare these models, using them simultaneously to manage campaigns is more complex. In addition, weighting between different conversion actions such as leads, sales and clicks to retailers can be difficult to implement.
With SA360, you can combine and prioritise actions (e.g., one sale equals 5 leads), according to campaign objectives, with different levels of readability. Templates for optimisation, automated strategies and reporting are available.
This feature is particularly suitable for advertisers with complex conversion objectives and advanced knowledge of attribution models.
5/ Personalise more using company data
There are also more advanced features such as company data. This data allows you to personalise your ads according to different criteria, such as weather. This feature isn't yet widely used by advertisers as it requires developing a flow and breaking down silos between different departments in order to integrate new variables.
This functionality is aimed at advertisers with more complex and advanced business challenges, taking into account elements in addition to profitability or volume.
So, do you really need SA360 to manage your search campaigns?
SA360 can be strategic for advertisers with complex product catalogues, who advertise on several engines, and who are digitally mature (use of feeds and fluency with attribution models). But for less experienced advertisers without the budget to invest in this type of tool, Google Ads (or Microsoft) is the most economical and relevant solution.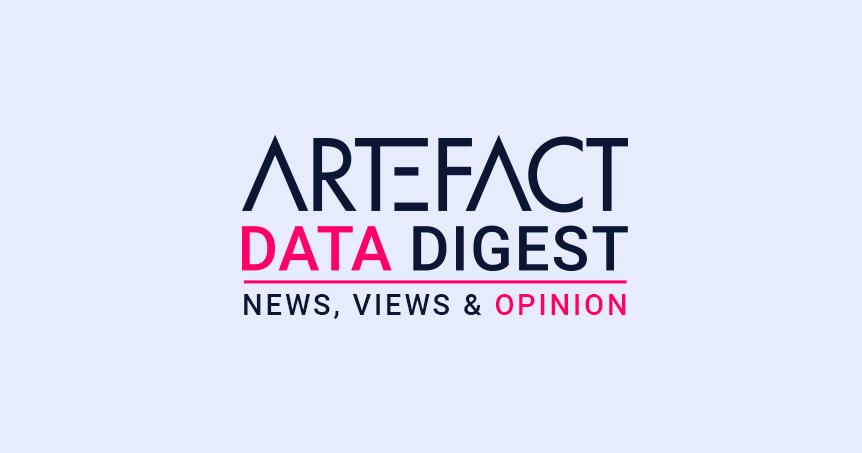 Interested in Data Consulting | Data & Digital Marketing | Digital Commerce ?
Read our monthly newsletter to get actionable advice, insights, business cases, from all our data experts around the world!