Nowadays, advertising saturation on all channels causes the message we want to transmit to be too repetitive and does not inspire interest for the user. In this sense, the option of generating coherent Storytelling for the user can be a complicated task.
If we have a brief where video actions and storytelling are proposed, I think that the YouTube Ad sequence could be an option to value.
Using this type of strategy, we have seen increases in frequency up to 2.4x and Brand Awareness up to 4x through YouTube Brand lift measurements.
What is YouTube Video Ad Sequencing?
YouTube Ad Sequence is a functionality that allows us to show a series of videos to our audience by configuring a specific in order to:
Generate more interest

Segment potential customers from disinterested users

Reinforce and personalize the message
In this way, we can focus on those users who are more likely to convert by addressing a broader and more personalized message. We could define this functionality as an AUTOMATED OPTIMIZATION
How does it work?
To configure a sequence of videos, we must have previously defined our strategy. The interaction options are as follows:


And the format options are as follows:


We also have different predefined templates that can be useful depending on our objective:


From Artefact, we always recommend setting up a Custom sequence that allows us to develop the perfect Storytelling for our customer's journey.
We are going to give a practical example where we will illustrate the sequential functionality.
We are an automation software company for companies and freelancers and my ultimate goal is to get B2B leads. For this, the first thing I have to do is make my product known and be sure that my target knows the functionalities of said software. To do this, we are going to generate a structure of sequential videos where we focus on the users who have given us that first insight of interest. The material we have is:
Short video 15"

Medium video 30"

Long video 60"

Bumper A 6″

Bumper B 6"
Our goal is to get as many users as possible to watch the 60" long video and to target this audience. For this, we build the following structure: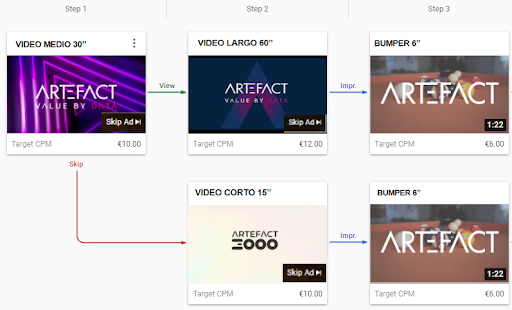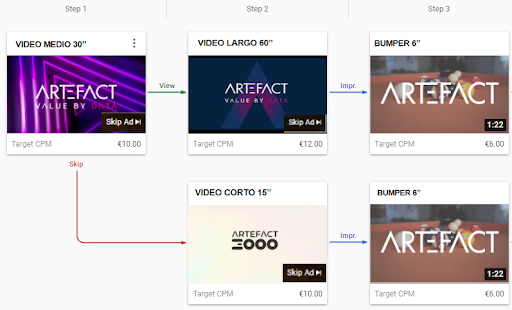 With this simple structure, we can confirm that the users who have seen the first 30″ video and the second 60″ video are users who are interested in our product and can convert. Later, we set up 6" bumpers as reinforcements.
An interesting action to enrich our customer's journey would be to impact these users with display creatives in the open exchange with an offer or trial, going to the lowest part of the funnel.
What do you think? What do you think is the greatest virtue of this tool? Or, on the contrary, do you think that it adds little or no value to our video campaign?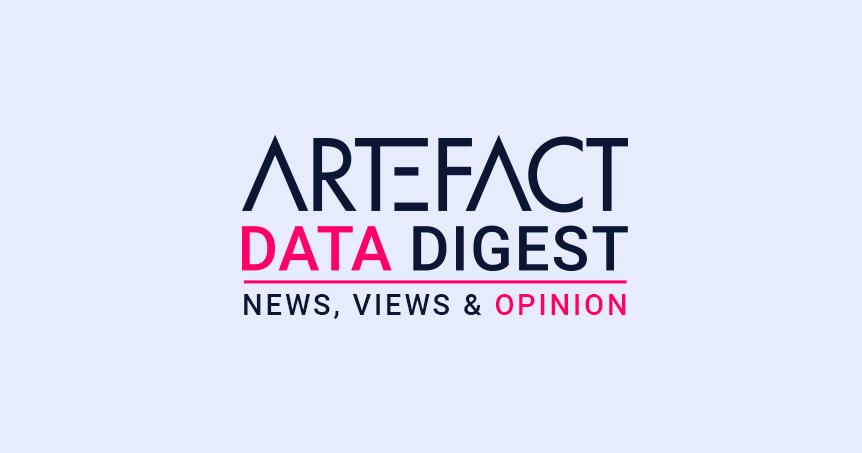 Interested in Data Consulting | Data & Digital Marketing | Digital Commerce ?
Read our monthly newsletter to get actionable advice, insights, business cases, from all our data experts around the world!