Reconciliation between theory and reality, or between persona types and their effective targeting via media activation tools such as Google Ads or Facebook Ads, can pose serious issues and lead to a loss of media investment profitability. Fortunately, these issues can be overcome through a combination of strategy and operations.
Theoretical personas vs media audience segments
Advertisers usually use personas to brief their media agencies. But the segments available on media buying platforms aren't always the same as the persona's characteristics. Media buyers then find themselves confronted with three problems: transcription of each persona into audience segments, a tendency to hyper-target at the expense of reach, and restitution of campaign performance in relation to each persona.
The first challenge is to "translate" the characteristics of a persona with the audience segments proposed by Demand Side Platforms (DSP). Let's look at the example of a persona used by a brand specialising in garden tools: Marie, 35, lives in a city of more than 500,000, in a flat with a medium-sized terrace which she likes to enjoy with her friends at the weekend. Her work and family life leaves her little time for leisure. She mainly seeks easy-to-use and inexpensive products.
While socio-demographic criteria are relatively easy to transcribe into media buying platforms, they can't propose an "easy to use" segment. The second challenge is a common one in media. As digital advertising has refined targeting capabilities, brands tend to superimpose proprietary criteria and segments to reach their targets precisely. But multiplying segments can dangerously limit opportunities to broadcast campaigns. And when reach decreases, so does performance. And when reach decreases, so does performance. It's important to remember that more widespread but less targeted distribution allows you to test new audiences and gather new insights to optimise future campaigns. And when the campaign ends, buying platform heterogeneity negatively impacts the ability to compare media performance between different personas.
"Older generation" personas are more difficult to activate in the media
To remedy these issues, it's best to adopt a pragmatic approach that reconciles strategy and operations. In other words, build personas based on the segments available in the tools. In social media, it means gathering data from brands considered to be twins, or with characteristics close to the company's identity. On Display and Video networks, a thorough knowledge and audit of the different segments available in the market's DSPs provide the material necessary for the development of directly activatable personas. Apart from programmatic, it's best to draw on segments available in the DMPs of media and technology partners to apply the same method. It should be noted that personas, and therefore targeting capabilities, will evolve over time, as new segments appear on various platforms. A final advantage is the ability to manage media investments in real time, based on the performance and characteristics of each persona. The strategy of creating and using personas in marketing has proven its relevance in creating personalised web journeys, effective content, packaging and offers tailored to their audiences. Although it isn't suitable for media activation, that doesn't mean it isn't adaptable.
Optimise media ROI and sales by designing personas that more closely match media activation
For personas suitable for all types of activation, the use of new data sources is key because they revolutionise design to make them more realistic. Now, everything from insights from social networks and the DMP to the company's CRM and campaign results can be sent to research managers and strategic planners.
To achieve this, a multidisciplinary team must be created, combining strategic and operational skills, including brand specialists, data experts and research managers. This feature team will also need media buying specialists to meet the challenges of media activation. The team should be led by the media or digital marketing department, who will act as the brand's guarantors. The latter collaborate with their company's research departments, experienced in the "classic" exercise of creating personas. At their side, the media agency will be their best ally. Working daily with the DSPs, media buyers will be perfectly placed to audit segments available on platforms. They'll transmit this information to strategic planning for increased fluidity. On this foundation, armed with insights from the new data sources cited above as well, the planners and research managers will "digest" all the information in order to build personas that are 100% activatable on all major platforms – and obtain a much higher media ROI.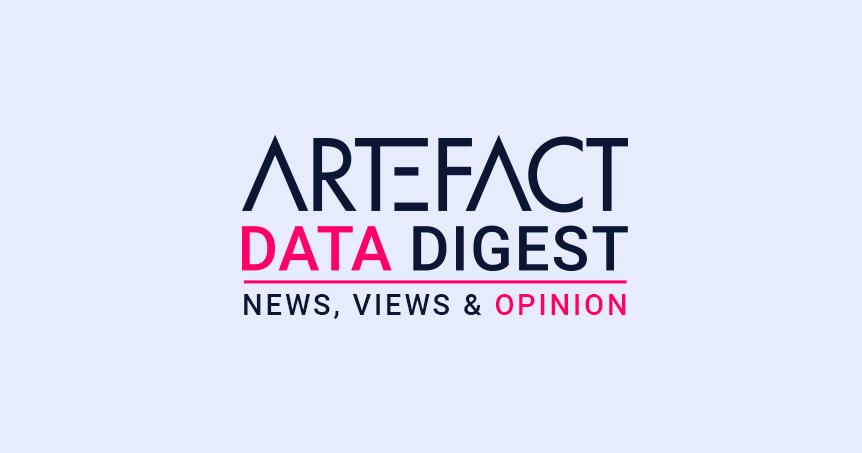 Interested in Data Consulting | Data & Digital Marketing | Digital Commerce ?
Read our monthly newsletter to get actionable advice, insights, business cases, from all our data experts around the world!