Everything seems to justify the current explosion of the Customer Data Platform (CDP) market. CDPs' main advantage over older generation Data Management Platforms (DMPs) is that they easily integrate identifiable first-party data (email, phone number) and aren't dependent on using third-party cookies or browsing data to refine customer and prospect knowledge.
CDPs are a true asset in a world that is becoming increasingly cookie- and ad ID-free. At a time when the pandemic is forcing brands to digitise at breakneck speed, and when the transformation of the technical and regulatory environment surrounding advertising trackers is forcing data marketers to revise their approaches, CDPs are here to optimise the customer experience.
A game-changing technical and legal environment
Following Safari's lead in 2016, the world's three main browsers eliminated (or will eliminate) the use of third-party cookies. On the mobile/tablet devices side, Apple's iOS 14 now requires explicit consent for any mobile ID collection.
As for regulation, GDPR laws in Europe have given consumers more control over their personal data, requiring them to give explicit consent for the use of cookies. This regulation represents a major shift in the world of data-driven marketing, as it has reduced the number of cookies placed on European devices by 30%.
This global trend restricting the use of IDs and advertising cookies sharply impacts the targeting capabilities of advertisers, who are often dependent on third party data. The vast majority of them use or have used retargeting and old generation DMPs that rely heavily on segments fed by third party data.
Along with targeting, measurement must also be transformed. With more stringent consent collection requirements, it's more difficult to collect the consumer IDs needed to track impressions, clicks or views, and reconstruct complete customer journeys.
Four pillars for a sustainable data strategy
To maintain the same performance and differentiate themselves from the competition, advertisers must design a sustainable data strategy and exploit their customer and prospect data to its full potential.
This requires focus on four actions:
The CDP: The first step is to establish a CDP environment based on a suite of tools that is both compliant and sustainable. This will enable data to be collected, stored, processed, visualised and activated, whatever the source. From this foundation, the focus must be on first-party data.

Data governance: Brands need to rethink data governance and processes to enable secure and compliant end-to-end data collection.

Audience segmentation: This data, centralised for a unified view of the consumer, can then be used to create new audience segments and define new metrics for measuring campaign results.

Second-party partnerships: In addition, it's becoming increasingly strategic to form so-called "second party" partnerships with other partner companies to exploit first-party data and create win-win situations.
This data completes a database that is incomplete at certain points in the consumer journey. Examples might be an agreement between an FMCG brand and a retailer, a mobile phone manufacturer with a telco or a hotel chain with an airline.
Three types of data to activate via a suite of tools
First- and second-party data are key to meeting the challenges of the post-cookie world. But what are they and what tools can be used to manage them?
PII or Personally Identifiable Information is essentially CRM (customer relationship management) data. It can precisely identify an individual and is often an email address or a phone number for example.

Once anonymised, it can be used via the APIs of media partners (e.g., Google Customer Match, Facebook Custom Audience/conversion API, Amazon, WeChat, etc.) to build audience segments, perform audience extensions, and reconstruct paths to measure the influence of digital campaigns on offline sales, etc.

Non-PII data can be browsing data that cannot lead directly to the identification of an individual. It can be used to build more granular segments via analytics and audience creation solutions for measuring precision marketing actions without relying on third party data

Data that is purely media-related, such as campaign impressions, video views and click rates, is more voluminous and less granular than the other two types of data. It is more difficult to use but there is a robust market of tools capable of treating it in a secure and compliant manner, such as Google Ads Data Hub, Facebook Advanced Analytics and Amazon Marketing Cloud.
These different data flows are injected into an ecosystem of interconnected tools, which are useful for a range of tasks — from data collection to performance measurement of the actions carried out — and can be activated on all channels, whether media, direct marketing or site personalisation.
This entire ecosystem, the result of all the connections built between the different tools already used by the company (also known as "full-stack" solutions), is what is called the CDP.
When it comes to the adoption of this way of working, the numbers don't lie. Fundraising for CDP providers is soaring, the tech giants are all positioned in the sector, and the number of users is exploding.
In fact, according to the Customer Data Institute, the market increased 30% from $1 billion in 2019 to $1.3 billion last year. Estimates see this figure reaching $1.55 billion in 2021 as conditions are even more favourable for the adoption of CDPs.
As the data-driven world continues to evolve at a rapid pace, there seems little doubt in the business value of the CDP. Now is the time for organisations to consider deploying this future-facing technology.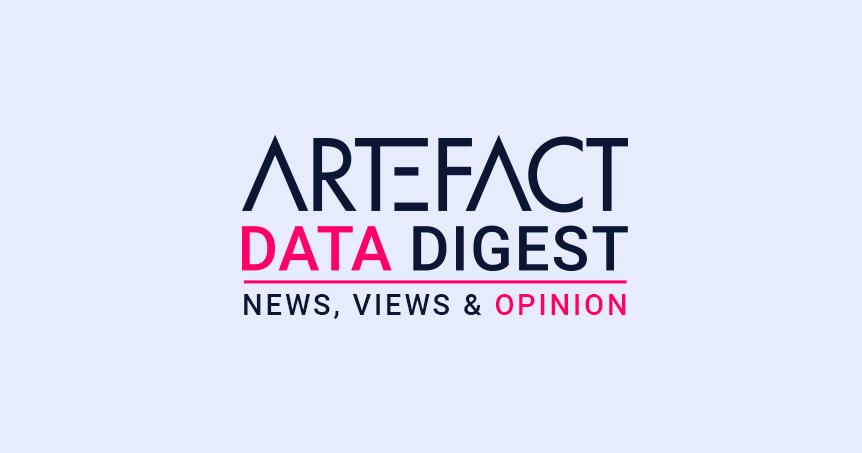 Interested in Data Consulting | Data & Digital Marketing | Digital Commerce ?
Read our monthly newsletter to get actionable advice, insights, business cases, from all our data experts around the world!