Recently, Microsoft joined Apple as the second listed US company (and third in the world, alongside Saudi oil giant Aramco) as a member of the very select $2 trillion club. The fact that US tech giants are dominating the world is not news, but the pace at which they're crossing significant valuation milestones is. It took less than 18 months for them to move up from $1 trillion to $2 trillion. How is this even possible? What can "legacy" companies take away from this unparalleled economic success?
A shift of paradigm
Whether you're looking at attractivity rankings, brand preference, market cap or best places to work, tech platforms have been outrageously dominating legacy brands for the last 5 years. The GAFAM and their look-alikes have found the martingale of success by combining a customer-centric culture, continuous research & development, aggressive acquisitions and a focus on long-term value creation vs. short-term profitability. As a result, not only have they won the preference of consumers and investors, they've also won the talent war.
Data x Services are an unbeatable business model
The accumulation of data and its monetization has been at the very core of the strategy. If you travel back in time and take a look at the financial statements of Apple and Microsoft in 2015, you'll notice that 90%+ of their revenues was driven by their traditional business model, i.e. hardware for Apple and software for Microsoft.
Fast forward 6 years later: Apple's Services division now accounts for 20% of their revenues (up from 7%) while Azure is Satya Nadella's growth bet for Microsoft. The recent nomination of Andy Jassy (former AWS boss) to succeed Jeff Bezos is somehow another testimony to the fact that Data, Services and Cloud dollars are worth more than distribution ones.
Everyone is not Jeff Bezos nor runs a tech company
Right, but this is not the point. The point is to understand how you can create or accelerate new value creation mechanisms in your current organization and generate these "higher-value" dollars. Six years ago, all the above corporations were already massive, profitable and very successful. But their leaders realized that the value-creation levers were shifting and that there was probably a better way to allocate capital and resources to future-proof their success.
Not only did they see the market shift, they were able to sell a new path to their Board and to execute against it. Business literature is starting to get filled with examples of legacy organizations that have achieved a successful transformation into leading digital companies, like Reed Hasting's Netflix flip and Nike's successful Nike.ID and DTC e-commerce push.
The road is straight but the slope is steep
The global pandemic has accelerated the need for companies to focus on digital offerings and modernize their ways of working. They must be ready to conduct drastic changes in the way their business is run, their decisions are made and their talent is acquired and promoted.
An innovative and digital-first business is not limited to setting up an advanced e-commerce division, investing massively in technology or launching one-off POCs. it is a company-wide project that requires 4 crucial steps:
Answering the critical question of

how

digital and

data can significantly transform the core business

Having a

clear understanding of your starting point and of the main enablers to achieve that transformation

, whether organizational, technical or cultural

Setting the north star internally and aligning the required resources to achieve this goal
Flawlessly executing a multi-year roadmap
Do you want to be the Kodak or the Disney of 2022?
Investors are paying more and more attention to your Data Maturity and roadmaps and our Private Equity and Due Diligence practice has been growing sharply over the last 18 months. Do nothing and become a Kodak, sooner rather than later. Or dare to change and be a Disney: a love brand, financially successful, hugely innovative and adapting to market changes. At Artefact, we can help you get there.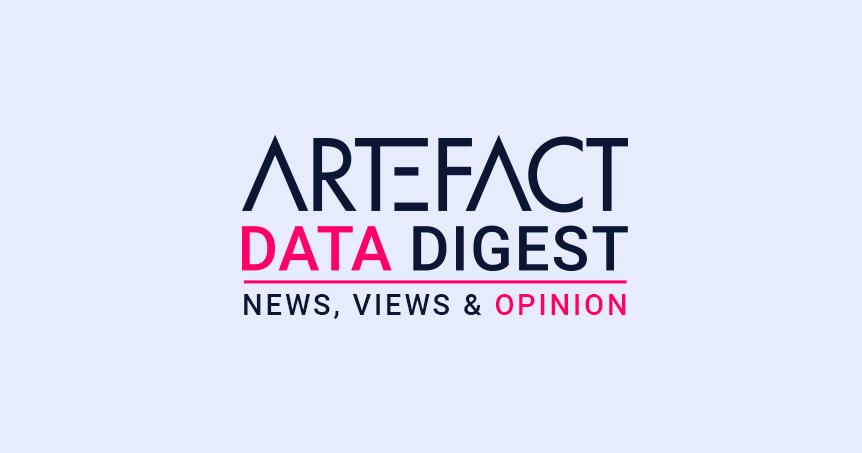 Interested in Data Consulting | Data & Digital Marketing | Digital Commerce ?
Read our monthly newsletter to get actionable advice, insights, business cases, from all our data experts around the world!