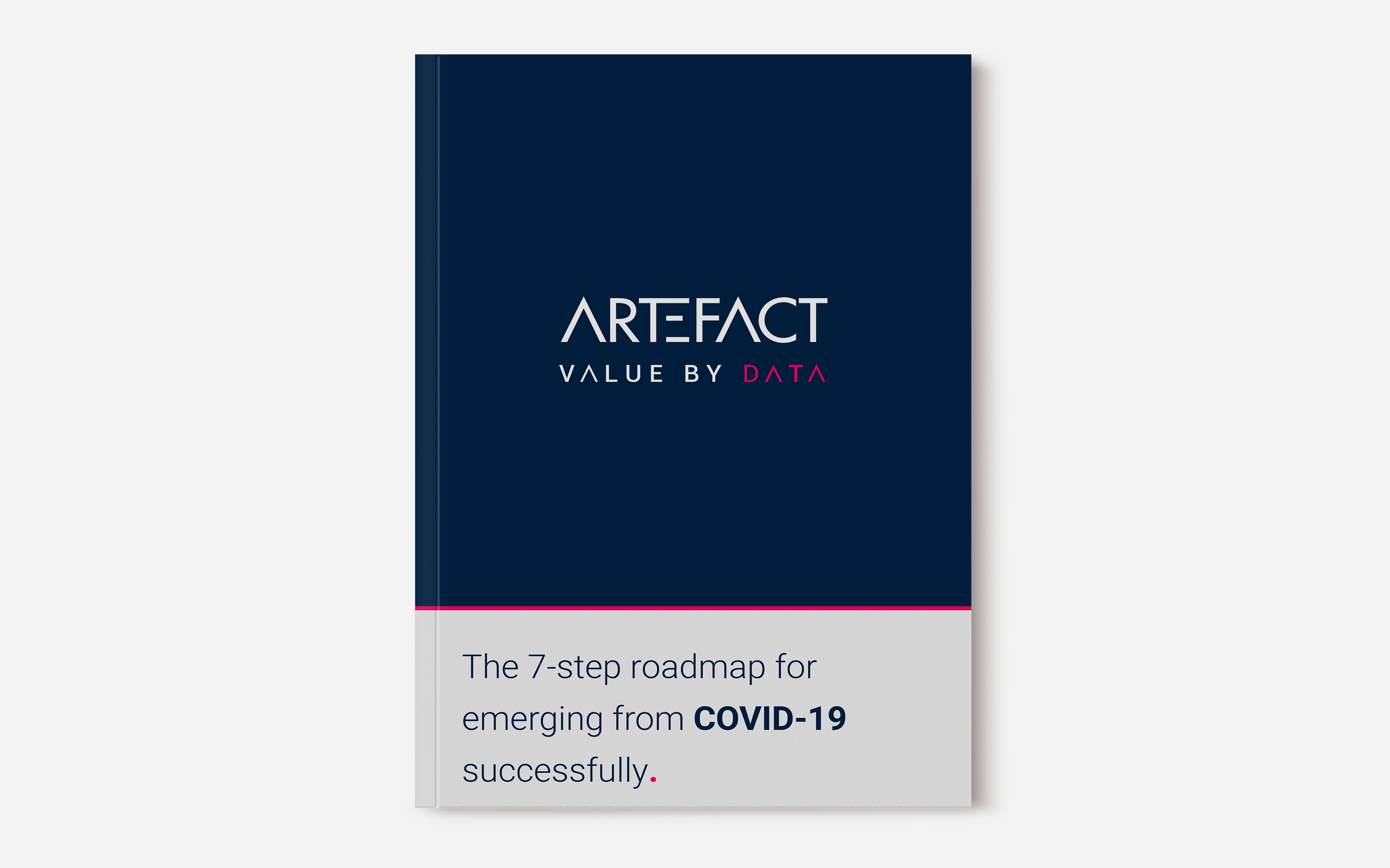 18 May 2020
As the COVID-19 situation continues, Vincent Luciani, Global COO at Artefact, shares key advice for brands and strategies for immediate in-crisis reactions and long-term planning
As data and digital service providers, we have been experiencing working with our clients to navigate through the COVID-19 situation for more than two month. And as techsavvy data enthusiasts, we are excited to witness that technology is helping companies accelerate their business recovery.
In this report, Vincent Luciani, Global COO and Co-founder of Artefact, explains what we have observed over the last two months, summarise some of the advice we have shared with our clients, and consider the best strategies for immediate in-crisis reactions and long-term planning.
Ultimately, data is key to understanding and fighting back against COVID-19 and its consequences. Digital and data leaders can use it to build a seven-step roadmap to help them emerge from COVID-19 sucessfully. The main points are summarised below.
Key steps from the roadmap: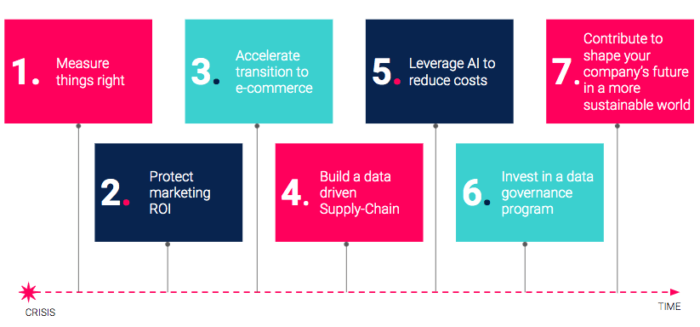 1. Measure the right things
Brands should look to measure crucial aspects of their business to ensure success during and following the crisis. This involves analysing changes in customer behaviours, their stock measurement and how happy their employees are. It's crucial that the measuring is done correctly and that brands don't jump to conclusions based on the results, as this can lead to unnecessary problems.
2. Protect marketing ROI
During times of crisis, marketing budgets are usually among the first things to be cut. Therefore, brands must ensure they are spending the budget they have in the right places by focusing on the right KPIs for them. Brands should also leverage massive ROI opportunities in lead generation, and keep building consumer-focused campaigns to stay connected with their audiences.
3. Accelerate the transition to E-commerce
Brands should ensure they are putting the right media spend on the right products at the right time and also ensure they are selling to customers on platforms they use the most (like WeChat in China, for instance).
4. Build a data-driven supply chain
Brands should look to build a supply data model to reduce stock and lead time, set up an end-to-end supply model so factories can shorten reaction times and access final stock levels, and work on developing demand sensing projects to improve forecast accuracy by product, region and markets.
5. Leverage AI to reduce costs
Brands must realise the potential of AI, rather than thinking of it as just an innovation. Brand governance needs to be organised by key business functions to be efficient. AI programmes need to be built by small, independent, interdisciplinary teams with members holding the necessary skills. The team has to quickly deliver end-to-end solutions that will be improved incrementally on very short sprints.
6. Invest in a data governance programme
Companies need to look beyond short-term fixes and build the foundations for their next-gen Data-IT. A data governance programme will support the integration of all use cases. Companies also need to ensure they are fully GDPR compliant and ensure their team is fully up to speed with such regulations.
7. Contribute to shaping the company's future in a more sustainable world
Companies need to recognise the responsibility to ensuring a more sustainable world. They should look to transform by upskilling their workforce on all things digital and data and make comprehensive training sessions easily accessible to all. Companies should also encourage employees to work from home more often and travel less to reduce their carbon footprint and boost their Corporate Social Responsibility (CSR).
Data and digital will be key to helping companies emerge from this terrible situation, and when this crisis is over, it will help them become more stable and resilient than ever before. We believe these seven-steps are the building blocks to success after COVID-19 and beyond.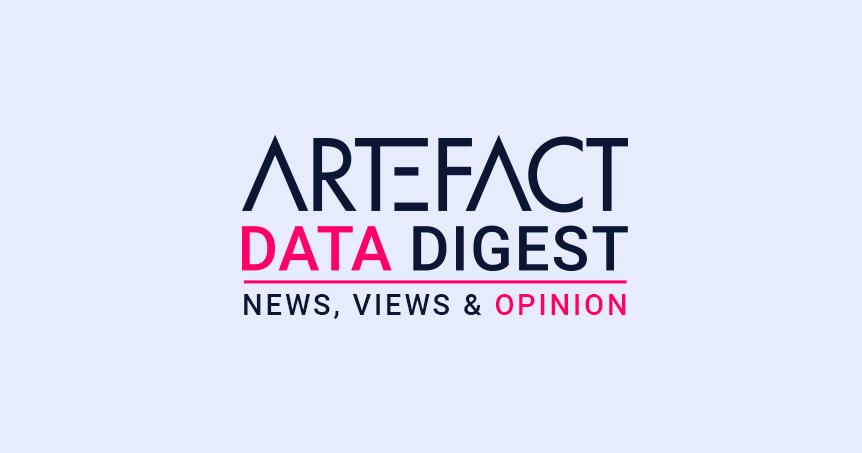 Interested in Data Consulting | Data & Digital Marketing | Digital Commerce ?
Read our monthly newsletter to get actionable advice, insights, business cases, from all our data experts around the world!