10 February 2021 Many articles have been written about Apple's latest iOS 14 update, and the ad restrictions it introduces. Arnaud Marro, Head of Social Media at Artefact, and Cecile Megens, Sr. Paid Media Consultant, analyse the impact on marketing performance and explain how advertisers can respond.
How will Apple's iOS 14 update impact advertisers?
First of all, the iOS 14 update is actually a move from iOS 14.3 to iOS 14.4. So you might already have iOS 14.3 if you own an Apple smartphone, but this version doesn't yet include all the restrictions covered below. In September 2020, Apple announced that their objective was to better protect their customers' data which requires three rules:
Communication of collected data: all applications on the app store must submit the data collected during tracking to Apple.
Consent request: all apps on the app store will need to ask the user for permission to collect their data (this is called ATT for Apple's App Tracking Transparency). This request results in the display of a pop-up when opening the application with a request for consent (see below).
Data restrictions for advertising platforms: Facebook, like all advertising platforms, will have to use a process that restricts, aggregates and imposes a delay on actions performed by the user within the mobile app or website. To do this, the data must pass through an Apple server (SKadNetwork) which will serve as a catalyst to restrict, aggregate and then add a period of 24 to 48 hours before sending the data to the advertising platforms concerned.
What are the consequences for performance measurement within platforms such as Facebook Ad Manager?
Less volumes : these restrictions logically lead to a loss of signals for Apple smartphone users who have chosen not to give their consent. Therefore, advertising campaigns will not perform less in absolute terms, but their performance displayed in the Facebook Ad Manager platform will be lower because some buyers will not be counted if they do not give their consent. To estimate a potential loss, the first figures indicate that on average 70% of iOS users will answer "no" to the request for consent (the prompt).

Attribution window decrease: following the implementation of iOS 14.4, the attribution window will be 24 hours to 7 days post-click and post-impression disappears. As a result, purchase journeys longer than 7 days will no longer be identifiable and journey analyses will no longer be reliable beyond 7 days for iOS users.

Impoverishment of algorithms: as a result of the reduction of attribution windows, the algorithms will be restricted in their data collection. The same way, algorithms need as much data as possible to make better decisions (at least 50 events collected over a period of 7 days for optimal operation). With the depletion of algorithms, we expect a potential loss of performance on iOS 14 users.

Restrictions on the number of events tracked: because Apple is restricting advertising platforms, it will no longer be possible to use more than 8 different tracking events for a given domain / website. In this regard, few advertisers use more than 8 different events so the impact remains limited. At the same time, events should be prioritised within the Ad Manager to allow Facebook to know their order of importance and better optimise performances.
What actions should advertisers take?
Actions to take in the short term:
Verify your domain in your Business Manager. Facebook will then have the confirmation that you are the owner of this domain (ex: nike.com) and will open access to the settings of the 8 events. Note that nike.fr and nike.es would be two different domains to verify. Nike.com/fr and Nike.com/es or fr.nike.com and es.nike.com belong to a single domain to verify (nike.com).

Ensure the use of a maximum of 8 events and prioritise them. This is possible once the domain verification has been completed

Anticipate changes to the attribution window and update automated rules / campaign parameters. This is possible after the events have been prioritised.
Actions to take in the mid term:
Set up the Facebook Conversion API solution to support pixel data: we are actively working on this subject, it is a server to server connection allowing more information / data to be uploaded to Facebook and thus limit the loss of data within campaigns. In short, the goal is to be less dependent on pixels / cookies and therefore on iOS 14 restrictions.

Set up Facebook Attribution to keep a + 7-day view: Facebook Attribution is being redesigned and the new version will continue to evaluate Facebook performance on attribution windows of 28 to 90 days despite the blocking of iOS (Facebook has not yet communicated on its way of reconciling the data). Therefore, it is very likely that in the long term, Facebook Ad Manager will remain the platform dedicated to campaign management, but that Facebook Attribution will become the platform for optimisation, analysis and reporting.
To conclude, the impact of iOS 14.4 is significant and does not only affect Facebook. All digital advertising players are equally affected by these restrictions and will communicate as and when further information is available.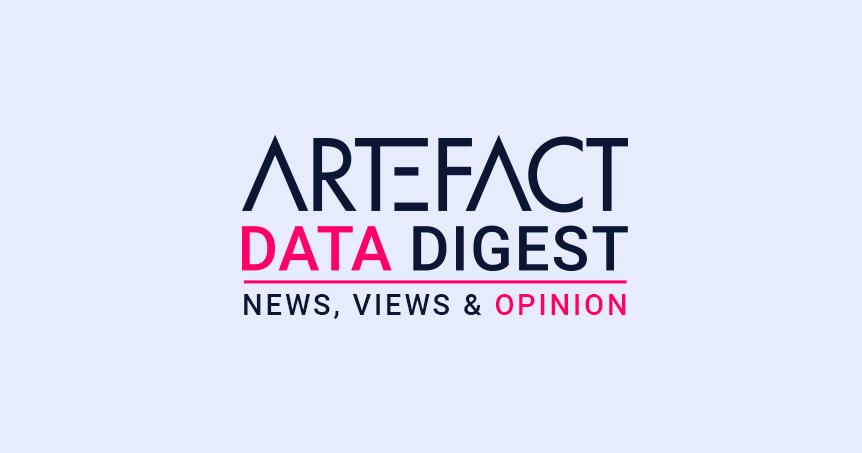 Interested in Data Consulting | Data & Digital Marketing | Digital Commerce ?
Read our monthly newsletter to get actionable advice, insights, business cases, from all our data experts around the world!