Brands are not fully realising the opportunity of both capturing and actioning on WeChat's many data touchpoints, with much
data sitting unused in third-party systems. The data and consulting director at Artefact advises how to unlock WeChat's data
dam.
1. Individual granular behavioural data
Unlike other ecosystems such as Alibaba, WeChat allows brands to collect granular data.
Once a user follows a WeChat Official Account (a brand's 'home' page within the WeChat app), they automatically give consent for that brand to collect specific information about them, such as their gender and declared location.
Crucially, brands can also track user behaviour; a unique ID that operates across the WeChat ecosystem provides knowledge and understanding based on multiple sessions and touchpoints.
This wealth of data allows brands to gather detailed insights into how consumers are interacting with their different WeChat environments, such as the time spent on the Official Account before going to the Mini-Progam – and identify where the customer experience could be enhanced.
2. Towards a 360-degree view of the consumer
A major goal is to link the WeChat unique ID to information that is specific to one consumer, such as their telephone number. (There are various mechanisms to acquire this detail, such as asking the user to provide it directly, requiring it for registration on a membership program, or requesting the number in exchange for something of value such as a coupon.)
Additional key components – online and offline transactions for example – are also added, creating the 360-degree customer view that is the holy grail for all brands.
With strong, owned distribution channels and in-store representatives, luxury brands are currently the most advanced in this territory, linking a high percentage of the WeChat unique IDs of their customers to a phone number.
Merging a brand's own data (such as CRM, transaction history, behaviour on the website and call centre interactions) with WeChat insight on those consumers enables organisations to drive insights and build models that take the whole picture into account and allow them to deliver tailored content.
3. Understanding consumer intent
Following on from the above, the granular and behavioural nature of the data available to brands using WeChat is of major significance when predicting consumer behaviour.
Harnessing it to power a machine learning model for example can help a brand determine the likelihood of each of its consumers to make a purchase, as well as predict the product category that is of most interest to each. Armed with this intelligence, brands can build advanced consumer segmentation models and optimise engagement with content that resonates with the individual based on their preferences.
4. Engaging beyond the Tencent ecosystem
If the consumer has given their consent, WeChat data can be linked to individuals through personal information such as their phone number; this allows brands to continue the consumer connection across other channels (such as Alibaba for example).
Uploading their CRM data into Alibaba's data system may feel counter-productive to many brands however, who are apprehensive that the information could help their customers to be targeted more accurately by competitors on the platform. To assuage these concerns it's important to remember that customer loyalty tends to be low and boosting it requires the tools provided by these platforms.
Unlocking the data dam
So what is holding brands back from tapping into this wealth of WeChat data?
The answer lies in the structure of the supply chain. Organisations usually work with specialist vendors to develop their WeChat shop or app; these vendors retain the keys to the data store and are unlikely to provide the details outlined above unprompted.
Savvy brands, knowing this information is available and the value it offers should be proactive in requesting it from their app-building partners, potentially incorporating its provision into contracts.
And they need to reinforce WeChat data access with a systematic approach to data management; this discipline delivers precious consumer insight and a complete overview of the consumer journey across all channels—paving the route to building a resilient and customer-focused organisation.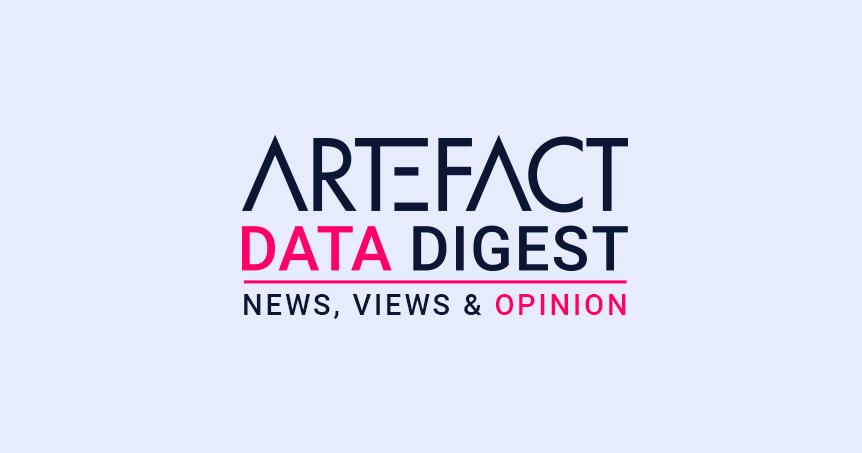 Interested in Data Consulting | Data & Digital Marketing | Digital Commerce ?
Read our monthly newsletter to get actionable advice, insights, business cases, from all our data experts around the world!