8 February 2021
Collecting user data is easy. However, understanding how to maximise value and respond to real-time behaviour changes is far more challenging. Jenson Jacob, Data & Analytics Manager at Artefact MENA explains why linking Adjust and Google Cloud Platform can improve data-based marketing strategies.
First things first, what is data activation?
The realisation that user data holds considerable value has resulted in the digital equivalent of a gold rush. Suddenly, every company is collecting and storing every last bit of customer data they can find.
However, few businesses can extract maximum value from that data. This extraction process is known as data activation. It typically involves an in-depth analysis of the data, combining it for real-time insights that improve both your understanding of user behaviour and your ability to market your product to customers.
Traditionally, businesses have activated their data in one or several of the following ways:
Customer Relationship Management (CRM) platforms – Most businesses use a CRM platform to manage customer data. This is often in-house software that makes it easier to access, edit and interpret collected data.

Online analytics platforms – Online platforms, such as Google Analytics, let you track user behaviour in the online realm.

Platforms like Adjust – Purpose-built monitoring and tracking platforms that are designed to help business derive insights and perform customer-activity analysis.
But, while these established tools are powerful and valuable, there are limitations. The two main issues are:
Real-time analysis – these traditional tools struggle to react in real-time to changes to customer behaviour. This becomes a major problem when the value of data is relative to its accuracy. The quicker you can interpret and act on the data, the more accurate and valuable it is. Consequently, data activation is improved by the availability of real-time analysis.

Quantity of data – many businesses are overwhelmed by the amount of data being collected as well as the sheer number and variety of data sources and often lack the infrastructure necessary to process and interpret it in any depth.
Google Cloud Platform – Tomorrow's Solution, Today
Access BigQuery, Google's super-fast, server-less data warehouse. Rather than processing data through expensive, in-house infrastructure, you can run it through Google's own massive data sets.

Use Google Data Studio to create real-time reports that update as inputs change. You're now provided with always accurate information that revises itself automatically.

Utilise data from a range of sources. Combine mobile app data collected by Adjust with offline data and other online sources and run it through BigQuery for greater insight into customer behaviour.
Adjust and Google Cloud – Making your data more valuable
At Artefact, by facilitating a partnership between Adjust and the Google Cloud Platform, we're targeting one principal goal – to enhance our clients' data-driven activation capabilities. For example, when you want to launch a new campaign for a specific segment of users based on historical data that needs to be cleaned/transformed on the fly. Or if you want to combine data from various sources including Adjust, to gain a holistic view and comprehensive insight into a brand's performance.
Once you sync Adjust with GCP, you can carry out a wide range of data transformations and visualisations using tools like BigQuery, Dataprep and Data Studio. Thus, by offering improved real-time analysis on significantly large datasets, we're overcoming traditional data activation technology's two main limitations listed above.
Essentially, combining the two platforms allows digital marketing teams to go deeper, be more precise and trust entirely in the data. It gives you the tools to ensure you extract maximum value from the information at your disposal.
To get started, all you need is an Adjust account configured to collect necessary app data and a Google Cloud account to store that data. Then, based on your marketing and activation needs, you can pick and deploy from GCP's wide arsenal of tools as well as continuously tweak the set-up to suit the ever-changing needs of your organisation.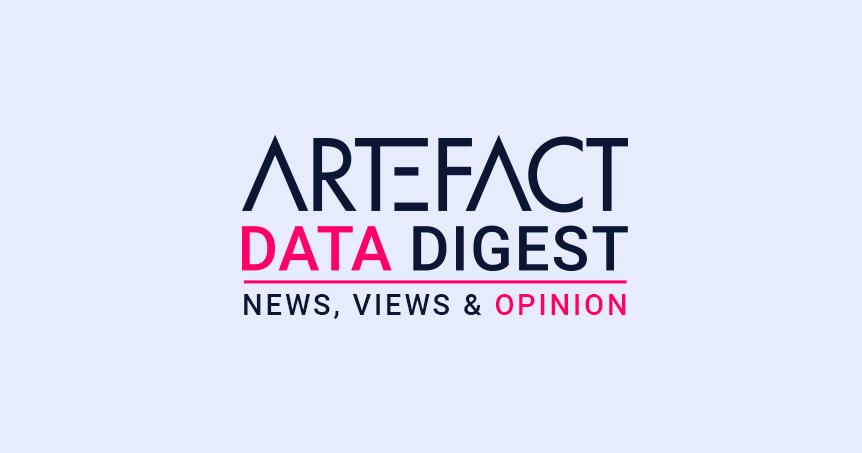 Interested in Data Consulting | Data & Digital Marketing | Digital Commerce ?
Read our monthly newsletter to get actionable advice, insights, business cases, from all our data experts around the world!