What is the impact of AI on the PPC community and how are companies/marketers adapting to this ever-changing field? See our takeaways from FOS23.
Friends of search (FOS) is an annual event held to highlight and aid the development of search advertising and organic search. This year was their 10th anniversary, which made it extra special. In the last year, the search environment has gone through a significant growth spurt, partly due to the rise of AI. This year's edition of Friends of Search highlighted this growth as the way in which search specialists/advertisers are growing, adapting and innovating to this ever-changing field.
In this article we discuss the impact of AI on the PPC marketing community and the manner in which companies and marketeers are adapting to this ever-changing field. We also discuss some of Artefact's key takeaways and our recommendations to adapting to this changing landscape.
Using AI to become a better PPC marketer
With the release of ChatGPT, we can look at it as a "watershed moment", says Frederick Valleays. Though it's concerning for people within our industry, our jobs will not become redundant just yet. This is simply because the technology is still not developed enough. For the technology to produce the results you want, it requires quite a lot of guidance. However, it can make our lives as advertisers a lot easier already. With the right prompts, this technology will change the way advertising is done. We already see that people use it for ad copy creation,keyword suggestions and categorising, ad group creation, negative lists, etc. As the technology will evolve, we expect it will become a tool that can make our lives much easier and leave us with more time for more important things.
Best practices on how to use ChatGPT for your benefit
The input impacts the output; don't say too much or be too detailed (the algorithm might get confused at what your desired outcome is and be less relevant)

You don't have to (over)explain anything – the algorithm knows what you are looking for

If the outcome doesn't fit your needs try giving examples (e.g., when looking for output on 30 character headlines for ads, add 30 character examples to the input to let the algorithm know you expect the outcome to align)

ChatGPT is bad at maths. Don't expect it to know what '30 characters' are. Therefore, examples are key in cases like this.
Furthermore, the second big topic of the event was growth versus profitability while making good use of first party data.
Improving Growth & Profitability
In a case presentation about Omoda, Michel Nienhuis and Fleur Verwijs discussed how they were able to use AI and machine learning to optimise campaigns and target users for the most profitable outcome while still being able to grow their business. They showcased how they eventually predicted return rates to an 80% accuracy – and so the actual value of a sale. They did this by creating a scoring model around recognizing high/low chances of returns for an order based on first-party and historic data. For example, return history of a user, number of products in a certain category, number of different sizes, payment method, etc. The data was then used in-platform for campaign optimization and audience targeting.
Is ROAS prohibiting your growth?
Beth Quigley and Brendan Almack discussed how only focusing on ROAS could potentially be prohibiting your growth. Despite the title of the sessions they explained that 'ROAS' isn't the issue per se, but blindly sticking to the same ROAS target or continuously wanting to improve ROAS, is eventually going to limit your growth potential. It should be seen as a buying mechanism, not a business goal. Compared to earlier years, the Search market is now saturated and therefore competition and CPC's grow. For growth the message is: lower ROAS targets (to an acceptable level), shift focus to customer acquisition and to increasing share of search.
Key takeaways from Artefact
After joining these and a lot of other great sessions during Friends of Search, we gathered our thoughts and tips as SEA consultants. Growing and being profitable for our clients/businesses is always going to be the greatest goal. Being able to do these two simultaneously is even better. Although this seems like the biggest challenge, opportunities arise when making full use of:
The newest solutions in GPT and AI in general: the AI solutions can help us save a lot of time creating campaigns and completing repetitive tasks. The time saved can be used for optimizations and account growth – directly benefiting business results.

First-party data and on top of that predictive modelling: every company has first party data. It doesn't matter how big or small the company is, there is always something that can be put to use to adjust strategy for optimised performance. Take some time to think about, and write down, what data and insights are available and how it could be used. Don't try to do everything on your own, ask the data team (client-side and/or agency-side) for input as they will have a lot of it.

Shifting focus to acquisition (long term growth): we should educate and inform our clients on the importance of long term growth (acquisition). Metrics like ROAS (or POAS/MOAS) can be used to your advantage if they align with company goals and market developments.
Though these are just some of the presentations from Friends of Search, the overall topics are made clear. We have to start thinking about incorporating AI into our marketing efforts to help our clients/businesses grow. No matter how advanced AI becomes and how quickly we think that we might be losing our jobs to the machine, we need to remember that humans will adapt and technology just like us is not perfect.
Read our article about Friends of Search 2023: What's next in SEO? here.
NOTE: These articles were based on presentations at Friends of Search 2023 by
1. Frederick Valleays, titled: How to use ChatGPT, Bard and other AI to become a better PPC marketer
2. Michel Nienhuis & Fleur Verwijs, titled: The profitable growth engine (Omda PPC case)
3. Beth Quigley & Brendan Almack, titled: ROAS is killing your PPC growth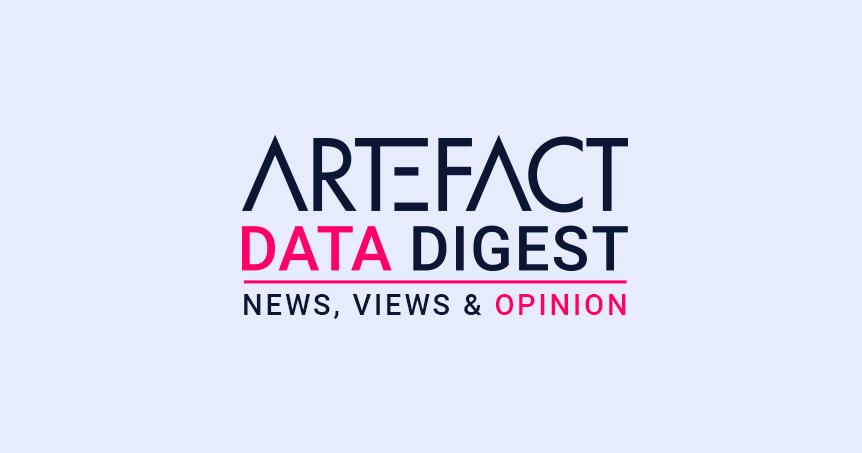 Interested in Data Consulting | Data & Digital Marketing | Digital Commerce ?
Read our monthly newsletter to get actionable advice, insights, business cases, from all our data experts around the world!