On Thursday, March 23rd, the 10th edition of Friends of Search was organised in Amsterdam. Here, experts on everyting SEO and SEA gather to discuss new trends and insights within the field. Our SEO team attended this jubilee edition as well and will take you along some of the highlights that were discussed, in this article. 
1. SEO: past, present & future
First, let's go back in time a little bit. In 2013, the SEO landscape was more simplified and e.g. thin content was deemed acceptable. However, with the introduction of Panda, Penguin and Hummingbird updates, the focus shifted to more high-quality and relevant content. In 2015, RankBrain was introduced, enabling relevant Search Engine Result Pages (SERPs) for unfamiliar queries. It was the first time machine learning was used in search. This opened the door for further developments, and in 2018, the first core algorithm update based entirely on machine learning was introduced. Since then, every core update delivered an improved machine learning model combined with constant training on feedback provided by human quality raters.
Today's SERP will look nothing like tomorrow's SERP
AI can do what manual ranking algorithms updates can, and it is changing the way SEO is done even more. However, there are other updates that SEOs also need to keep in mind, such as mobile-first indexing, HTTPS, Core Web Vitals and other social engineering updates that influence the web landscape.
According to Barry Adams, by 2023, the SERP will look completely different that it does today and there will be a shift away from manual ranking factors. The focus will be more on SERP features such as Top Stories, all based on topical authority results. Additionally, knowledge graphs will become more prominent with entities and relationships being more accurate.
Adams also predicts that conversational search will become more prevalent with devices giving answers before users ask. Building upon that, headless websites, with no front-end but only data for search engines, will also become more common.
Key takeaways
AI is changing SEO, and it's essential to keep up with the changes.

The focus should be on creating high-quality, relevant content that adds value to users, rather than manipulating search engine rankings.

With the rise of conversational search, entities, relationships, and headless websites, SEOs need to adapt to stay ahead of the game.
2. The impact of AI written content
A hot topic nowadays when talking about the future of SEO is AI. Lily Ray, Senior Director SEO at Amsive Digital, talked about the impact of AI on the SEO landscape. Although AI can create amazing things, from producing Javascript code to generating content ideas for your travel blog, will it enhance our work or is there a risk of AI replacing SEOs?
Make sure AI generated content is helpful
Next to the introduction of generative AI such as ChatGPT and Bard, there have also been helpful content updates that have had an impact on content written for or by machines. These updates are aimed at reducing SEO spam and elevating helpful content in the Search Engine Results Page (SERP). This is done by machine learning algorithms and can cause a site-wide demotion if the majority of your content is deemed unhelpful. So how should you avoid generating unhelpful content when using AI in your SEO content strategy?
Key takeaways
AI content can be accepted by search engines if it contains high quality content and the information in the content is correct.

The primary focus of the content should be to help users, and not to manipulate search engines to purely gain rankings.

If you use AI and publish it on your website, be transparent by labelling the content "written by AI".

Always make sure to fact check your AI written content.
3. Building trust will bring you SEO success
There are a lot of KPIs that we can report on in order to measure our success such as rankings, views, conversions, etc. These all show us if and how our content is performing. But it is time to optimise your content for a more foundational KPI: trust.
Building trust using the 'right' content
But how do you build trust for your brand? Three factors are important:
1. Reach the right audience;
2. Write the right content;
3. Communicate at the right time.
To make sure that you build the trust for your audience and brand, you need to start with three initiatives to work on the right content.
Corroboration
Let experts talk about your brand! Having other people talk about your brand is a great way to build trust. People that see experts talking about your organisation will increase their trust in your brand. For example, talk about the customers you have, awards you have won or partners you work with.
Demonstration
Demonstrate your story in a good way, which can be to create and post case studies. The important thing here is that you create content that other people can relate to. So make sure it is not a generic case study but come up with concrete and informative examples, make use of data insights and provide an in-depth explanation to get the audience engaged and to build this trust.
Education
Informative content is one of the ways to let the audience see that you are an expert in the field. Content coaching is also a way to help them through e.g. a recipe, in order to explain what they need to do and with that help the audience to achieve a process.
Building trust to increase loyalty
Use these handles to build trust with the users who visit your website. Building trust will increase user loyalty, which is a KPI you can greatly benefit from as an organisation.
If you are going to apply these handles then they should actually be already installed in your organisation and not made up, this is highly important!
"Show your audience, don't just tell them, that you are who you say you are"
NOTE: These articles were based on presentations at Friends of Search 2023 by
1. Barry Adams,  titled: SEO in 2013, 2023, and 2033: The More Things Change…
2. Lily Ray, titled: Creating Helpful Content in the Age of AI and E-E-A-T.
3. Melanie Deziel, titled: The One KPI We Should All Be Optimizing For.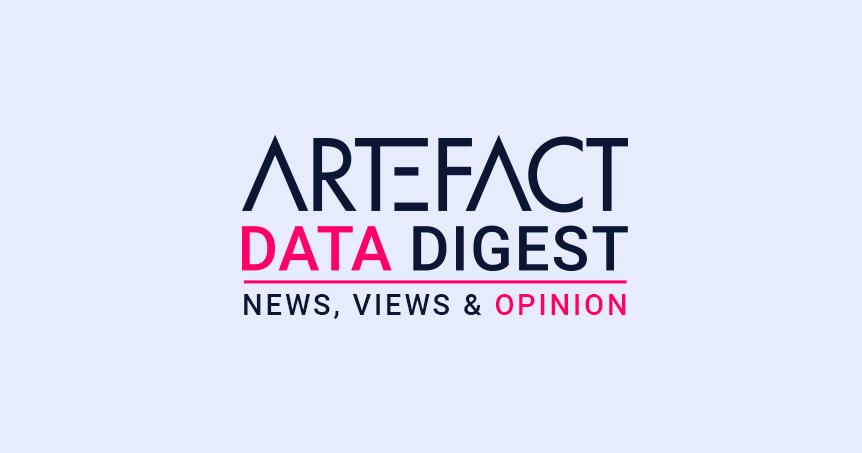 Interested in Data Consulting | Data & Digital Marketing | Digital Commerce ?
Read our monthly newsletter to get actionable advice, insights, business cases, from all our data experts around the world!