At Artefact, we thrive on transparency and innovation. We're committed to sharing our best practices with others, with the aim of building a global learning culture. We've put our collective knowledge and expertise into creating an effective Talent Development Model, and are pleased to share it with you here.
Artefact Talent Development Model | A brief history of our own "career path"
Founded in 2014, Artefact enjoyed immediate, rapid international expansion. Our merger with Netbooster in 2017 launched a second era of development, and made us the first global digital marketing consultancy based around Data and Artificial Intelligence.
Artefact currently has a team of over 800 people working in 16 offices in 13 countries on four continents: Europe, Asia, the Americas (North and South), the Middle East and Africa.
Now, thanks to our alliance with Ardian, together with Cathay Capital, we're entering an exciting third era of accelerated geographical growth and expansion. Our ambitious long-term plans include tripling our workforce by 2025 and playing an active role in the consolidation of the highly fragmented data services market through strategic acquisitions.
Artefact Talent Development Model | Talent: the cornerstone of our success
Artefact is a people company. We know our most important and strategic assets are our talents. That's why we're dedicated to providing a merit-based work environment for them, with clearly-defined career steps and the means to take them there.
Our philosophy is based on three core values: Collaboration, Innovation and Action.
Collaboration: we insist on team players who leave no one behind. We all learn and grow together.

Innovation: we believe in continuous improvement and know that anyone can come up with disruptive new ideas to go further, better, faster.

Action: we lead by example, support each other, and require everyone to be committed to keep our teams strong.
Artefact Talent Development Model | Our goal: building future data leaders
More than just growing our company, we believe we have a role to play in furthering data education. Part of our purpose is to nurture the next generation of data decision-makers.
And the world needs data leaders. The World Economic Forum places data analyst and data scientist at the top of the list of professions that will be most in demand over the next five years. Its Future of Jobs Report 2020 also suggests that 97 million jobs should emerge from a new division of labour between humans, machines and algorithms.


The talent shortage continues today due to many factors, not the least of which is employer reluctance to hire junior candidates and train them. "There is a lack of readiness to invest in developing talent, employers expect people to know everything from the start," says Maria Dyshel of Tangible AI, in an article on the Springboard Blog. "Everyone loses out."
To address the talent shortage, many companies are reskilling and upskilling their existing employees. At Artefact, we've gone even further by founding the Artefact School of Data, to offer technical, practical and open training sessions to all motivated candidates who wish to accelerate their careers.
Artefact Talent Development Model | What to expect from a career at Artefact
Collective intelligence
When people work together to tap into a wider range of information, ideas and perspectives, they create collective intelligence. And when their contributions are combined, they become more than the sum of their parts and can be used for everything from learning and innovation to decision making.
That's how we work at Artefact. Our knowledge and skills aren't siloed, they're shared across the company. Our Growth Tribe (our senior team composed of our partners, VPs, and directors) and our HR team promote collective gatherings where everyone can share their latest accomplishments and observe the progress of others.
We also maintain a strict open-door policy: someone will always be available to help you and respond to your questions, regardless of seniority level – yours or theirs.
Even on an international level, our people and offices around the world keep in touch through regular webinars to share our latest innovations, use cases, news and events.
Transparency and fairness
All of our company's procedures, including our HR processes and competency grids, are accessible to everyone and we regularly disclose our roadmap and improvement actions.
Everyone has access to the competency grids for all our different positions and all of the classified content in our learning catalogue, regardless of their job role or seniority level.
Meritocracy
We believe everyone should advance at their own pace, and that rewards and promotions should be given at the appropriate time, on an equitable basis. To achieve this, we conduct People Reviews every six months, using our proprietary job competency grids.
This approach allows us to closely monitor individual progress and ensure that incentives are fully merit-based and as fair as possible.
Decentralised governance
We grew and continue to grow rapidly, but we don't want to turn into a massive, traditional firm.
To remain agile and keep decision-making as local as possible, our teams are divided into Chapters. Each one is composed of talents with the same professional role.
Each Chapter is autonomous, so their decisions better meet their needs and allow them to be more reactive.
In addition to Chapters, people who share a passion for a common area of expertise are grouped into Guilds. These Guilds are responsible for defining and continuously improving our expertise and knowledge about a given topic, but also for actively training other talents and upskilling all teams.
Personalised career paths
Because Chapters are relatively autonomous, they're responsible for designing their own career paths and competency grids, supported by HR and Talent Development teams.
In most Chapters, you'll be offered a generalist path, along with several specialisations that we call "Badges". But rest assured: choosing a specialisation will never prevent you from trying another path.
For example, if you're a data consultant, you can choose to learn about product management or data marketing, and if you're a data analyst, you're more than welcome to add Facebook marketing capabilities to your skill set.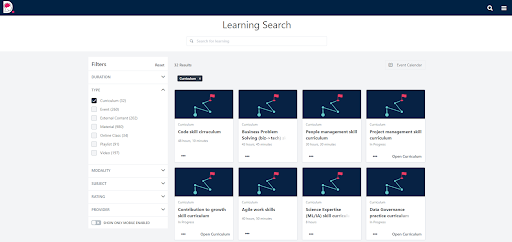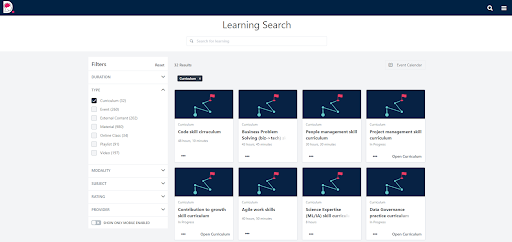 Mobility
We understand that, thanks to our silo-free, open-door, decentralised  approach,  you may well discover a passion for another field of work or even another country where Artefact is present.
Should this be the case, we'll help you define your project and accompany you in its realisation until the transition is successful for you. Our passion is for developing your talent and helping you take it as far as it will go.
Dedication
The Talent Development team always strives to adhere to our core principles, even as they evolve over time. Our user-centric approach ensures that we consistently provide the most value possible in order to shape the next generation of data scientists.
We're dedicated to continuous learning and will offer you regular training programmes, challenging projects, and our exciting culture of collective intelligence and productive feedback at every step along your career path.
This article is the first in a series of five. Stay tuned!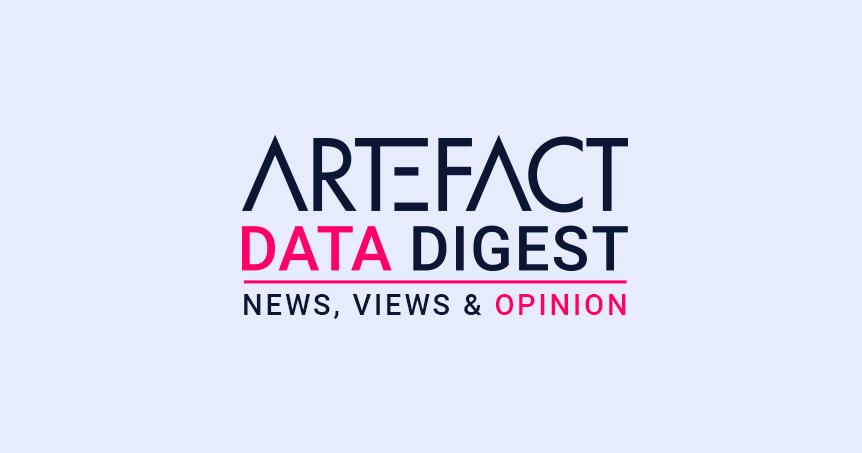 Interested in Data Consulting | Data & Digital Marketing | Digital Commerce ?
Read our monthly newsletter to get actionable advice, insights, business cases, from all our data experts around the world!