Major advertisers used to rely on Data Management Platforms (DMPs) for the implementation of data-driven strategies. However, today's rapidly-changing regulatory and technological climate makes DMPs obsolete as they were designed around third party data (cookies).
As the Cookie-geddon approaches, companies must be prepared and equip themselves with tools dedicated to the collection and processing of first-party data in compliance with regulations, as well as reinforce their audience segmentation capabilities. Customer Data Platforms (CDPs) have become the preferred solution for advertisers and content providers.
Technical and regulatory changes make DMPs a thing of the past
The decline of cookies is in large part attributed to the rising regulations surrounding their use. In 2016, The General Data Protection Regulation (GDPR) went into effect in Europe. This required users to consent to sharing their data and many are taking advantage of the privacy and refusing all cookies on their browsers.
The world's most influential brands are taking major steps to prepare for the cookieless future. For example, Google's use of third-party cookies will come  to an end by 2023. Likewise, Apple recently launched its  iOS 14.5 update, which notably puts users in the opt-out data sharing setting by default. Now, for users to share their data with apps, users will have to individually opt in.
The increase of users' data privacy comes at the same time users are expecting personalised content. Thus, advertisers must search for alternatives to cookies that will not slow down their targeting and measurement capabilities. Such alternatives include unique IDs, SSO or contextual targeting such as Topics, which was  recently presented by Google to replace its FLoC.
To best prepare, companies must know how to best use their first-party data. This is why CDPs, also known as next-generation DMPs, have become vital for advertisers to succeed in the cookieless future.
CDPs: The key tool to get the most out of first-party data
To start, CDPs are a software that joins the data from various tools into a single centralized customer database that holds all the data on any interaction with your product or service. Advertisers can rely on CDPs to collect, unify, store, process, activate and measure the performance of first-party data. With these platforms, data can be used across all channels, such as media, direct marketing or site personalization.
When choosing a CDP platform, it's important to understand that the marketplace is continuously growing. The term covers two types of technological ecosystems. The first option is for advertisers to equip themselves with complete tools such as Treasure Data, Tealium or Segment. The other option is for CDPs to be "best-of-breed," thus interconnecting the best tools according to the type of functionalities given by various vendors. An example is using various bricks across Google Cloud and the Google Marketing Platform to assemble a CDP-like environment.
When choosing a CDP, it's important to first understand your architecture and what you want to have the CDP responsible for. Then, you can identify specific use cases.  Before you agree to one CDP vendor, one can also to request a test or trial period so you can ensure the CDP platform works for  your specific needs.
Across all vendors, CDPs are established on the ability to send data to various media activation, site or application management, or direct marketing tools. Therefore, strong connectivity must be ensured when choosing a CDP.  Since these solutions aim to give a visualization of consolidated data, generate advanced segmentation, and cross-reference measurement data, their interface must be properly adapted for the various users.
Audience engines: a competitive advantage
Within -or on top of- CDPs, Audience segmentation is a key functionality that relies on the incorporation of company-specific algorithms. It's critical to build segments that are relevant, exclusive and easily activated in order to best use first-party data in digital marketing campaigns. This is where audience engines come into the equation.
Audience engines permit the union of data using algorithms to support various needs (scoring, clustering or look alike, A/B tests). A/B tests can be suggested either by the platform or developed by the advertiser. Off-the-shelf algorithms can be compelling, especially when it comes to setting up POCs (Proofs Of Concept), but all competitors can use these. Personalized and self-learning algorithms, which are founded on advanced Machine Learning technologies, are able to constantly boost results and record all the specificities of proprietary data.
As they easily activate all proprietary data while keeping it centralised,  CDPs have become the fundamental foundation for exploiting first-party data and using it to its maximum potential. To add more value, audience engine and performance measurement solutions can help optimise marketing investments, save time, and provide useful insights for following digital advertising campaigns. If properly implemented, this can result in competitive advantages to succeed in an ever changing data landscape.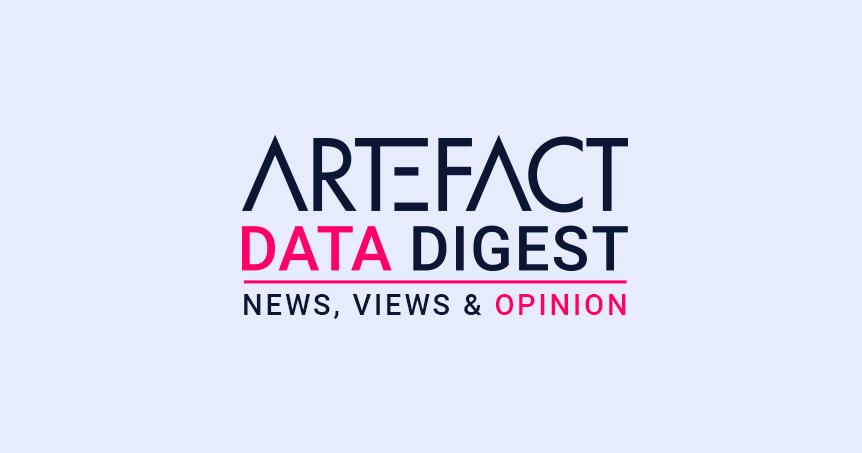 Interested in Data Consulting | Data & Digital Marketing | Digital Commerce ?
Read our monthly newsletter to get actionable advice, insights, business cases, from all our data experts around the world!