"Peak TV", a term coined in 2015 by John Landgraf, CEO of FX Networks, refers to the current period in which there's an evergrowing number of original series produced each year. In 2021, a record 559 scripted series aired across television and streaming services. This year, according to FX Networks, 357 shows were already airing from January to June, up 16 percent compared to the same time last year. This vast quantity begs the question: can audiences keep up with the high volume of shows produced each year?
In this highly competitive market, the ability to win viewers' attention and drive acquisition and retention are important challenges for Subscription Video On Demand (SVOD) services. So how can a consumer-first mindset boost SVOD platforms' acquisition and retention strategies?
Content is still key to subscription growth and retention
For many years, the best response to this challenge was to capitalize on content by obtaining the distribution rights of major IPs or by producing new original content. For example, when Netflix bought the distribution rights for Friends from WarnerMedia in 2015, the show quickly became their second most-watched show, helping to add 17 million additional subscribers that same year. In 2021, Amazon's Jeff Bezos bought MGM for its "vast, deep catalog of much beloved intellectual property" (of 4,000 movies that won 100 Emmys and 180 Academy Awards, including the James Bond, Rocky and Fargo franchises) with a plan to reimagine and develop that IP for the 21st century.
But "subscription fatigue" appears to be looming: according to Deloitte Insights, more than 50% of US consumers between 18 and 40 say they've either canceled or both added and canceled SVOD services over the past 6 months. And with rising inflation (8.2% in the US in September 2022), content can't be relied on as the only lever to drive subscriber growth and retention.
First-party data personalizes subscriber experiences
Knowing how to leverage first-party data is critical to building a customer-centric mindset. Because first-party data is sourced from proprietary platforms, it's differentiating, relevant to subscribers, and high quality. Consumer expectations for tailor-made experiences and interactions across owned and paid channels continue to grow.
In their "Next In Personalization" 2021 report, McKinsey notes that 71% of customers "expect personalization" from brands and businesses and that 76% "get frustrated" when this expectation is unmet. For SVOD, personalization naturally means recommending the right content to the right subscriber at the right moment, but also creating thoughtful and personalized interactions with subscribers across all marketing touchpoints and channels to foster loyalty to the service.
Technical and legal constraints are making third-party cookies obsolete, solutions like Customer Data Platforms (CDPs) offer marketers a unified view of their customers using first-party data drawn from different marketing platforms and channels that enable them to provide personalized marketing and targeted advertising. With the incorporation of company-specific algorithms, CDPs can also create relevant, qualified, exclusive audience segments with first-party data to reach customers at the right time, through the right channel, and with the right message.
At Artefact, we support clients of any maturity level with CDP implementations. We have experience working with large international groups as well as national or regional companies. We can provide support to develop specific use cases tailored to each client's needs and specificities.
Second-party data partnerships increase customer knowledge
Acquiring second-party data through data partnerships is the next step in obtaining a complete 360 view of customers online and offline, and building a customer-centric mindset. Second-party data partnerships allow companies to access other companies' first-party data through a mutually beneficial data exchange.
These partners can be companies who have useful data for influencing target audiences or for creating lead generation (e.g., Smart TVs, production companies, audio or video streaming platforms, social media, CPG, retailers…). Data sharing can even be an addition to a broader partnership agreement such as bundles. The Deloitte study shows, for example, that over 50% of consumers aged 18 to 40 would keep their SVOD subscriptions if they included a gaming or another SVOD service.
Data shared between partners can be transactional, loyalty data, customer segmentation, price elasticity, etc. Clean room technologies can enable these data partnerships. Clean rooms are safe and neutral spaces made to host the data collaboration, without having to access any PII of the partner's customer.
At Artefact, we have extensive experience in the creation of data partnerships for small, medium, and large companies in different industries. We've helped clients at different steps of their data partnership process, from ideation and strategy to use case development and scaling. We also guide our clients through the use of clean rooms.
Subscribers and leads have service expectations
Nurturing consumer obsession creates competitive advantages for success in an ever-expanding content landscape. SVOD platforms need to keep pace with the expectations of their subscribers or leads (content and channel preferences, UX, pricing elasticity). They can provide customers with tailor-made messaging and offerings (adjust monthly price based on propensity to subscribe or unsubscribe, provide bundles with another service already used by the subscriber).
More generally, SVODs compete for user attention online (their competitors are also social media platforms, audio streaming platforms, news media, etc.). In the last few years, social media platforms have shifted consumer preferences online (The average person in North America spends 126 minutes per day on social media).
It is clear that user attention online will continue to shift toward communal, social, interactive, and retail-like experiences. The key battle for SVOD platforms will be to keep up with the new features offered by social media platforms. That's what Netflix did when they introduced the Fast Laughs feature on their mobile app in 2021. It's a TikTok-like page where subscriber can scroll through an endless selection of vertical clips from the Netflix catalog, reacting and sharing content, just as on any other social media.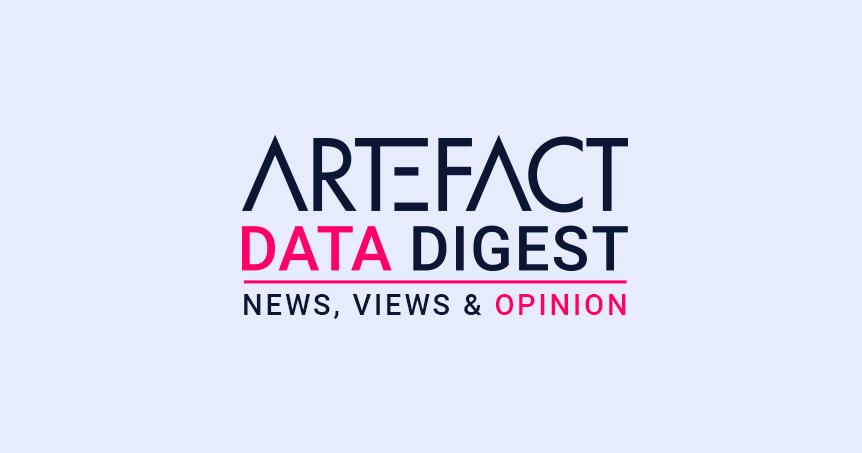 Interested in Data Consulting | Data & Digital Marketing | Digital Commerce ?
Read our monthly newsletter to get actionable advice, insights, business cases, from all our data experts around the world!