We're proud to announce the creation of GreenFact, Artefact's new pillar of Corporate Social Responsibility. Led by three Artefact talents, Lucie Marchais, Aurélie Chevallier and Léonard Cahon, the GreenFact office will be responsible for federating energies and defining a two-year roadmap to reduce the Group's carbon emissions.
Our goal is for Artefact to be a carbon emission pacesetter by implementing three low-carbon projects: 
Reducing CO2 emissions in our own operating model

Encouraging a responsible way of life for collaborators

Empowering the transformation of our business partners
Why?
We believe all businesses are responsible for climate change and that each can take action at their respective levels. At Artefact, we share awareness and ethical principles with our employees through the development of a sustainable corporate culture. We know that being a responsible company is one of the criteria of choice for attracting and retaining the talents of tomorrow. And we know we need to broaden our business vision and our offer in order to meet changing global needs.
How?
We offer data-driven solutions designed to maximise the impact of CO2 reduction, thanks to the hard work of committed, multidisciplinary team members. More than 30 volunteers have already joined the GreenFact adventure and are ready to work with internal and external experts on creating, implementing and measuring concrete solutions.
What's new?
We have a new partnership with Aktio, a company specialised in carbon footprint calculation and reduction. Together, we're building the first carbon emission dashboard for France based on 2019 data. This will enable validation of our low-carbon trajectory and our action plan to reduce emissions.
Et ensuite ?
The first challenge is to pinpoint exactly where we need to start in terms of emissions factors: which of our activities can be most improved? Once we've developed and tested a methodology, we'll implement it in other countries, so that Artefactors everywhere can contribute to what will soon become a global GreenFact sustainability programme.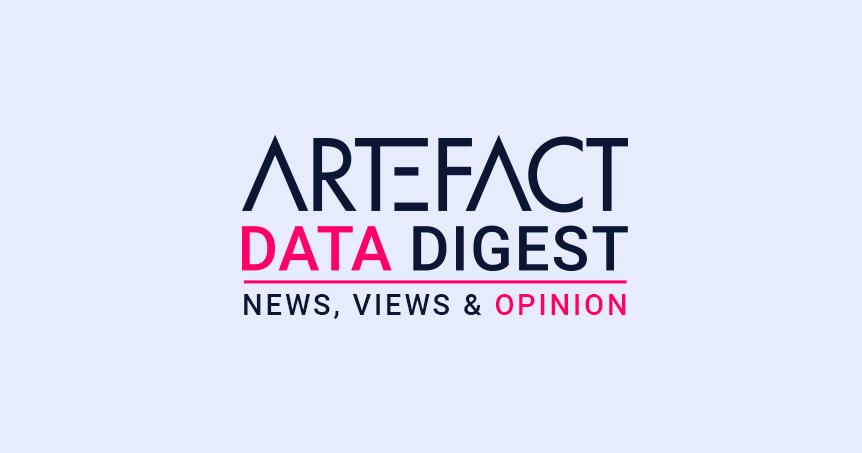 Vous êtes intéressé par le conseil en données, le marketing digital et l'ecommerce ?
Lisez notre newsletter mensuelle pour obtenir des conseils pratiques, des idées, des études de cas, de la part de tous nos experts en données du monde entier !