As Artefact's Lead Data Scientist, Pengfei Zhang leverages data and artificial intelligence (AI) technologies to provide end-to-end modeling products for a wide range of clients, such as luxury brands, global beauty brands, FMCG and retail companies to enable data marketing and supply chain optimization.
Prior to joining Artefact, Pengfei Zhang was recognized by the Shanghai government for his achievements in data and AI. He became a senior engineer and industry mentor at Shanghai Jiao Tong University and Fudan University, where he led a team of talented data scientists, unlocked data potential for their clients, and was responsible for AI projects.
As an industry leader, Pengfei Zhang is dedicated to researching the development of technologies in the field of data potential and artificial intelligence, as well as the dissemination of knowledge in the field. Additionally, he has conducted several courses on data and AI for undergraduate and master students at Shanghai Jiaotong University and Fudan University.
Currently, Pengfei Zhang leads a team of data scientists and engineers who make up more than 15% of Artefact's China workforce, achieving 7% of the company's revenue in 2021. The team also became the winner of AIWIN 2021 (Artificial Intelligence World Innovation Competition) for their innovative solutions in the field of AI and business.
One of the many products Pengfei Zhang developed, the "Second Purchase Propensity Score" is an AI model that uses first-party consumer profiles, transaction records and behavioural data from brands to better predict existing customers' propensity to return and help brands further improve their second purchase rates. For luxury cosmetic brands, the model can drive a 20% conversion rate compared to traditional conservative options and allows for continuous monitoring of daily business performance.
 Campaign Asia, one of the most important and influential media outlets in the Asia Pacific region, has strict criteria for award selection. The rules for Tech MVP 2022 were developed by Campaign Asia in conjunction with industry technology leaders to ensure the legitimacy and authority of the winners.
With his keen insight and unique approach to data, Pengfei Zhang impressed the judges by successfully developing and practicing the "Secondary Purchase Propensity Score" AI model. 
Thank you to Campaign Asia and the industry experts for this recognition. Furthermore, thank you to Pengfei Zhang for his contributions and efforts in transforming Artefact from a small digital agency into a unique end-to-end data services company.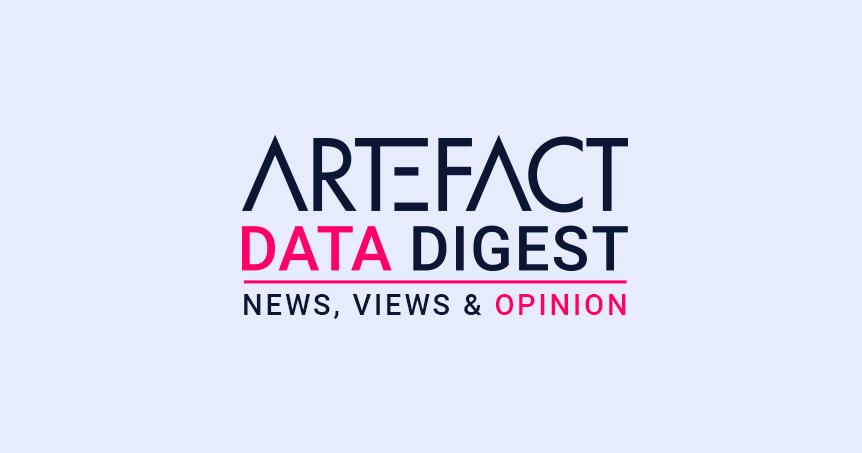 Vous êtes intéressé par le conseil en données, le marketing digital et l'ecommerce ?
Lisez notre newsletter mensuelle pour obtenir des conseils pratiques, des idées, des études de cas, de la part de tous nos experts en données du monde entier !