Boost your growth with affiliate marketing through international partnerships and performance-driven tactics. Leveraging our in-house solutions, Artefact affiliate marketing offers real-time tracking and targeted engagement to enhance brand visibility and conversions.
Affiliate marketing is a performance-orientated strategy that's been critical for businesses worldwide, including industry leaders such as Amazon. At Artefact, we've been part of similar success stories.
For instance, our partnership with Crucial, a global brand of Micron Technology has reaped significant benefits. Crucial's digital marketing team stated that "Artefact teams have constantly been innovative, proposing new partnerships and boosting the performances of our affiliate channel." This underscores the importance of not just collaboration but also leveraging data and advanced technology for targeted and profitable partnerships.
The breadth of affiliate marketing: Beyond the standard
Affiliate marketing isn't a one-size-fits-all strategy. Its adaptability is its strength and at Artefact, we help our partners harness this to their advantage.
Renowned online retailer, Funky Pigeon, has witnessed consistent growth through our partnership. Their CRM Manager elaborates that "Artefact's expertise and attention to detail played a crucial role in maintaining our steady growth in the channel". This indicates the potential of data in refining tactics and optimising results, leading to innovation within affiliate marketing.
Cost-efficient strategies global impact
In the aviation industry, Artefact has proven its expertise with a successful and cost-efficient international affiliate program for the Lufthansa Group. This strategic plan, catered to specific country conditions and network strategies, led to an increase in performance and long-term partnerships with affiliates.
Centralised management and an open book policy enabled a free exchange of knowledge across campaigns and airlines, further improving the efficiency of their operations. The result was a 10+ years of client trust, year on year growth of affiliate programs, and an overall increase in net value and passengers.
The future of affiliate marketing
As an industry leader, we foresee an evolving terrain in affiliate marketing, filled with emerging trends and technologies. We adapt, innovate, and integrate these advancements to anticipate consumer behaviour, personalise offers and enhance conversion rates.
Our work with Dickies, a globally recognized workwear brand, underscores this. Through our collaboration, Dickies improved their efficiency by optimising an attribution model that enhanced their channel performance evaluation and budget management.
A data-driven approach
At Artefact, we merge data-driven insights, comprehensive tracking networks, and agile methodologies to continually refine our affiliate marketing strategies. This has resulted in a significant increase in online revenue for our clients, up to 30%. Our performance-based model also aids businesses in managing costs and commissions, minimising the risks associated with traditional marketing methods.
What are the affiliates trends of tomorrow?
The future of Affiliate Marketing promises significant growth and opportunities, with data, technology, and innovation leading the charge. Aspects like data-driven decision making, AI-powered personalisation, the rise in influencer marketing, evolving privacy norms and innovations like voice search and shopping are set to redefine the digital landscape.
At Artefact, we're prepared for this future. By staying ahead of these developments and incorporating the latest trends and technologies into our strategies, we ensure our clients stay competitive, securing consistent growth in a rapidly evolving market.
Embracing growth
To fully utilise the potential of Affiliate Marketing, a strategic partner that is not just a trend follower but a data-driven pioneer is important. If you're ready to unlock this potential, reach out to us at hello-uk@artefact.com for a free consultation and a free affiliate marketing audit.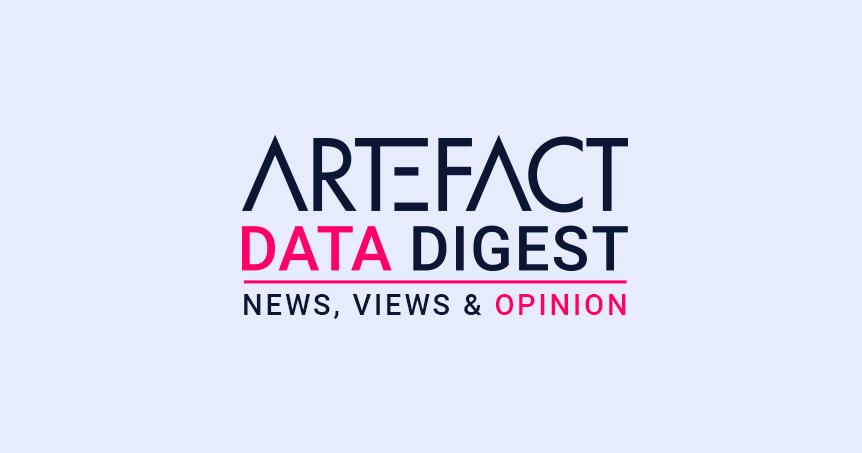 Interested in Data Consulting | Data & Digital Marketing | Digital Commerce ?
Read our monthly newsletter to get actionable advice, insights, business cases, from all our data experts around the world!