Decathlon, a global leader in the sporting goods retail industry, has been in the Chinese market for 20 years and has a strong digital foundation with a large amount of industry data. Since 2020, Artefact has been helping Decathlon to deepen its digital transformation by leveraging its consulting and technology strengths.
Having an annual joint technology-sharing session has become a tradition between Artefact and Decathlon's project team. And the session of 2023, was held successfully on 20th April at Decathlon's headquarters Lab in China.
Building a bespoke data platform is the core foundation of all data and AI applications, and the project between Artefact China and Decathlon China aims to build a local data platform that collects, pre-processes and models data from various sources (CRM, sales, production, etc.) to support any type of data use case, accelerating data-driven business decisions, operations and the implementation of innovative use cases.
"Data Platform" Project Review
The joint tech-sharing session 2023 began with a review of the "Data Platform" project what we achieved and worked on together.
> Designing the architecture of the data platform and choosing the right cloud provider and components
Artefact carefully designs bespoke solutions that enable customers to run their business at scale, making it secure, operational, maintainable, reliable, scalable and flexible, enabling any type of data and analytics application.
> Build a cloud data platform from scratch and implement a unified data flow management and data security solution
Artefact works hand-in-hand with clients to fully understand the technical and business aspects and ensure full transparency of the processes and methodologies used, accelerating project delivery by resolving data access bottlenecks and simplifying scalability through its exhaustive range of data.
> Create a 360 picture of the user for unique omnichannel consumer engagement
As the provider of the underlying data, Artefact provides a high-quality and consistently accurate database to support the building of consumer data management platforms and marketing automation.
> Build enterprise data models, migrate data marts and implement more high-value business applications to unlock business intelligence with AI
Artefact integrates the client's legacy systems into the new platform so as to minimise the impact on the business.
We believe that data platforms should always be built and technology applied with business value in mind, serving the business purpose and realising business value quickly.
Technology Hotspots Sharing
Of course, the sharing of the latest technology hotspots was another important topic during the annual session.
Data platform project members of the Artefact delivered tech-sharing on Apache Doris introduction and Cloud Automation – Terraform. Apache Doris, an analytic database for data analysis with large data volumes; Terraform, an open-source IT infrastructure and resource orchestration management tool.
Sharing from Decathlon team members focused on practical information, about SAP data warehouse products, data quality and release processes, with a view to improving teamwork and communication.
Summary
Over the past three years, the Artefact China team, with its experience in data consulting and data software engineering, has worked with our clients to embrace the rapidly changing digital economy, explore new ideas for digital transformation, and deepen our focus on data governance and application. As a result, Artefact has earned the recognition and trust of our clients and we look forward to working closely with Decathlon for a long time to come.
"Thank you to Artefact for their great support of our work, the professional skills and team service awareness of their team are impressive, we all spent many happy hours together and wish them all the best for the future!"

Yinghung Chen, CTO, DECATHLON China
"In the past two to three years, both teams have really integrated to form ONE TEAM and implemented several digital projects, learning from each other and growing together. We are confident that our expertise, technology and team will bring successful digital transformation to more clients."

Honglin Wang, VP, Data Software Engineering, ARTEFACT APAC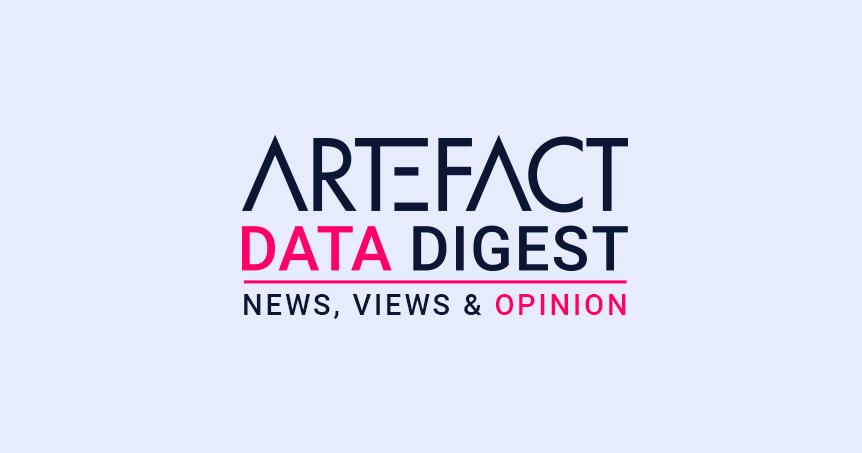 Interested in Data Consulting | Data & Digital Marketing | Digital Commerce ?
Read our monthly newsletter to get actionable advice, insights, business cases, from all our data experts around the world!