Learn how to maximise the potential of your digital marketing campaigns with Google Marketing Platform (GMP) with Artefact. Discover the basics of GMP and how to get the most out of it for your business.
What is GMP?
The Google Marketing Platform (GMP) offers a suite of tools for increased reach and audience engagement. It facilitates the creation and management of diverse ads across multiple channels. GMP allows businesses to track website traffic, measure conversions, and analyse customer behaviour, offering valuable insights into marketing campaign efficacy.
Moreover, GMP bolsters operational efficiency through automation, enabling businesses to focus on product development and customer service. It fosters collaboration among team members, improves marketing campaign efficiency, and upholds stringent data protection and compliance standards. Additionally, GMP provides scalable solutions supporting business growth, and its continuous updates ensure access to the latest marketing technologies.
"Integrating Google Marketing Platform into our operations has revolutionized our digital marketing strategy. The comprehensive suite of tools has empowered us to coordinate our efforts across various channels, ensuring a seamless and engaging customer journey. We've seen tangible improvements in our metrics, from increased engagement rates to a surge in conversions. With GMP, we're not just surviving the digital marketing landscape; we're thriving in it."

Marketing Director of a Global Tech Firm
Let's explore the main components of this suite that can take your online advertising to unprecedented levels.
Google Analytics 4 (GA4) is a modern, versatile analytics platform that surpasses its predecessor, Universal Analytics, in user engagement tracking and analysis. It offers cross-platform tracking, providing a complete view of user behaviour. Enhanced measurement metrics, machine learning-backed insights, customizable reporting, and superior data privacy controls comprise its main features. Additionally, GA4 enhances attribution, providing a holistic view of user interactions before conversion. It also employs predictive analytics for future behaviour prediction, and integrates seamlessly with Google products such as Google Ads, Google Marketing Platform, and Google Cloud Platform.
Search Ads 360 (SA360) simplifies management and optimization of search advertising campaigns across search engines like Google Ads, Microsoft Advertising, and Bing. The platform's cross-engine management feature offers a unified view for campaign oversight, saving time and resources. SA360 introduces advanced bidding strategies, comprehensive reporting tools, and encourages team collaboration for enhancing campaign efficiency. It also features automated workflows for marketing and customer service and robust data security and compliance measures.
Display & Video 360 (DV360) is a comprehensive digital marketing tool offering expansive ad reach, precise targeting, detailed insights, and robust campaign optimization. Key features include automated bidding, data integration with Google products for holistic performance views, advanced reporting, and analysis tools. Furthermore, DV360 promotes collaborative efforts among team members.
Campaign Manager 360 (CM360) is a customer data management tool designed to collect, organise, and analyse customer data across multiple channels. Offering a unified customer view, it aids in personalization and improved customer understanding. The platform's automated workflows streamline data management, while comprehensive reporting tools enable effective tracking of customer data initiatives.
Getting GMP: Direct or Reseller?
Let's explore the ways you can obtain these tech products:
Directly from Google: For an optimal experience, team up with a tech-agnostic partner who can provide well-rounded advice.
Resellers: Purchasing GMP products through a licensed reseller provides all of the benefits of buying direct, plus the inclusion of mandatory training, new product updates and technical support.
Through Artefact: In addition to the aforementioned benefits; as a Premium Partner, Artefact is uniquely positioned to advise brands and advertisers without prioritising one tech over another; providing an unbiased, tech-agnostic approach, allowing clients to make informed decisions
"Clear financial reporting streamlines administrative processes and facilitates decision making. Our system simplifies finance processes, providing clarity to all involved."

Nina Abide, Artefact Growth Director
Why Artefact: The Benefits of a Platinum Partner
As licensed GMP trainers, we are required by Google to provide a comprehensive curriculum to our advertiser trainees.
This begins with a detailed introduction to GMP, detailing its components, functions, and the invaluable role it plays in helping advertisers achieve their marketing objectives. We will then delve into the practical aspects of creating, managing, and measuring the outcomes of marketing campaigns using GMP.
We provide actionable guidance to advertisers, covering topics such as campaign goal setting, selecting appropriate targeting options, effectively tracking results, and leveraging conversion tracking to gain valuable insights into campaign performance. We will also offer insights into utilising GMP for cross-platform marketing campaigns and addressing common troubleshooting issues.
Additionally, we aim to discuss the benefits of using GMP, the latest updates and new features, and showcase their practical application in enhancing marketing campaigns.
Our training approach is tailored to meet the unique needs of each advertiser, employing real-world examples to illustrate key concepts, facilitating interactive sessions to promote engagement and encourage queries to guarantee a thorough understanding and application.
"Our journey with Artefact has been truly transformative for our business. Their relentless focus on onboard support and training has catapulted our tech understanding to new heights. They didn't just provide us with superior ad tech solutions; they also equipped us with the knowledge to navigate these complex systems. This has allowed us to take full advantage of their offerings, driving clear, measurable impact on our business. As far as we're concerned, partnering with Artefact isn't just a smart decision—it's a game-changer."

CEO of a Leading E-commerce Company
Starting your GMP Journey
If you are seeking to elevate your campaigns, it might be worth exploring Google Marketing Platform. Our team is here to provide support, enabling you to enhance your marketing outcomes and attain higher levels of success. With our assistance, you can leverage the capabilities of Google Marketing Platform and experience the advantages of utilising top-tier digital marketing tools.
At Artefact we are always open to discuss your marketing possibilities. Reach out via LinkedIn, Email or fill in the contact form to get in touch.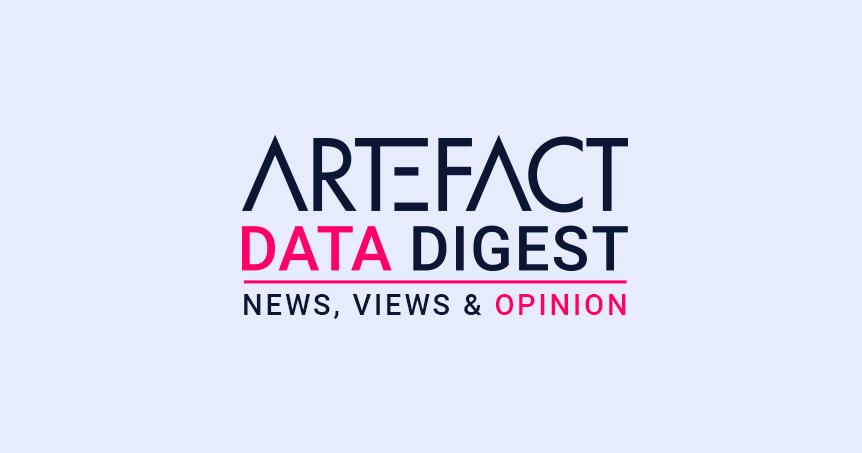 Interested in Data Consulting | Data & Digital Marketing | Digital Commerce ?
Read our monthly newsletter to get actionable advice, insights, business cases, from all our data experts around the world!