Identifying the true impact of marketing initiatives has always been a challenge and with marketing being very visible, everyone seems to have an opinion about it. As a professional player in the marketing field, you will find yourself explaining your choices over and over again. However, only very few opinions are backed up with data-driven insights since identifying the impact is becoming more and more complex. We believe the answer lies in Causality Models. In this article, we will explain the relevance and benefits of such models.
" In the end it's all about faster and better decisions – powered by actionable insights. Causality models enable this by providing the missing pieces to the puzzle."
As existing multi-touch attribution models break down and fail, the digital arena full of opportunities and insights at our fingertips is becoming a digital black hole. Yet – in this world of continuous disruptions and changes, the need for fact-based decision making is growing. As an example, over 70% of CMOs and marketing leaders still believe they are unable to effectively quantify ROI of marketing touchpoints to drive their budget decisions. Therefore, we need to create new metrics and models to align with our need and hunger for data driven decision making. So we need to revitalise our models and step into a new modelled future.
The future is Causality Models
Why? Simply put, these models allow you to explain the incremental effect of your marketing activities on KPI's such as sales or brand uplift. On a very granular and actionable level. Interesting right? Let's explain and explore a bit further.
Causality, being truly omni-channel by nature, identifies an event as being the direct consequence of another event; it provides the 'so what' and 'why' for outcomes of any marketing or sales activity. And can even take into account and explain the impact of unforeseen events such as Covid.
Causality-based approaches show that A (change of marketing budget) caused B (increase of sales). The proportion of the uplift can be attributed directly to each channel. This is critical for making better budget decisions on the marketing mix. Causality-based approaches help marketers to understand the influence that one activity has on another, and how this impacts performance.
As an example: A causality-based approach might determine that 30% of the increase in sales was down to paid search spend, while 70% was attributable to the 'buy 1 get 1 free' discount promotion. This method can also show the relationship between the two separate activities, and how this affects sales, proving which optimizations are the most important.
Where classical MMM reports were never intended for near real-time insights, causality-based approaches do enable just that. Using real-time demand signals to show the direct impact that every potential major business driver (media, price, brand demand signals, competition, promotions) has on key business outcomes (both online and offline).
They match the decisions that businesses need to make with the insights required to support those decisions.
Lastly, there are a few extra benefits that come with Causality Models:
Privacy first, meaning no requirement of user level data.

Customizable for individual circumstances and metrics. It can even take into account the effect on unforeseen (Covid) or external (weather) events.

It is highly actionable and can be used to simulate possible scenarios. Allowing for faster and better decision making when stakes are high.
So where should you start?
Building your own model can seem like quite a daunting task. Luckily, Artefact knows exactly how to help you in this area. We have successfully implemented models and helped companies in their adoption. And we have the cases to prove it.
Reach out via our contactform or send us an email to learn more about the model and how to implement it.
PS: See how we already built a custom Causality Measurement Model for Reckitt.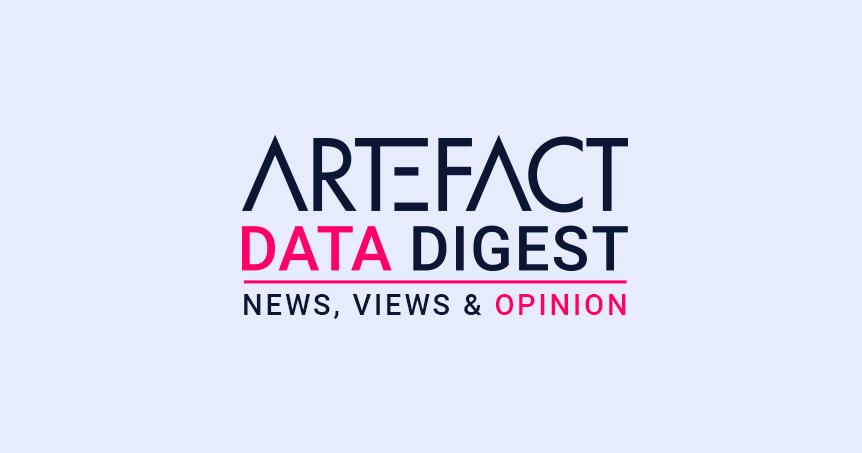 Interested in Data Consulting | Data & Digital Marketing | Digital Commerce ?
Read our monthly newsletter to get actionable advice, insights, business cases, from all our data experts around the world!