The end-of-year period is ever more strategic and competitive for brands selling their products on Amazon. Both Black Friday and the holiday season are catalysts for sales, increasing buying opportunities for end consumers, but also galvanising competition between brands: on price, product quality and visibility through advertising both on and off Amazon.
It's essential today to take advantage of all the tools and solutions offered by Amazon. This article highlights our 10 golden rules for harnessing the full power of the American company's advertising ecosystem.
1. Product targeting > Use the product targeting feature to work on brand advocacy and cross-sell or up-sell during this key period.
These campaigns generate product ads that will appear in search results and/or on specific product pages.
Keyword targeting is by far the most commonly used feature all year long, but here are some tips on how to make the most of product targeting in the run-up to the festive season.
1) Use product targeting to appear on your competitors' pages.
Targeting the product pages of your most direct competitors will let you capitalise on their efforts to drive traffic to their pages.
Select the products you want to push based on your competitors' products and use aggressive promotions to gain market share.
2) Use product targeting to appear on your own product pages.
Minimise your competition's impact by targeting your own product pages as well.
This way, you ensure your brand is protected.
You can use this brand defence to push products from a higher or complementary range. It's ideal for boosting sales of products that don't usually sell well:
back of shelf or higher unit price products.
2. Sponsored Display > Work with intentional shoppers in your product category by targeting them on and off Amazon with Sponsored Display
Want to take advantage of the festive season to target new prospects but don't have access to Amazon's DSP? Don't panic! Sponsored display is the perfect format.
This easy-to-use ad format was designed to help advertisers who don't have DSP access or who find it difficult to use.
This type of format will allow you to develop your strategy by:
1 – targeting users who've visited your product pages (on and off Amazon)
2 – targeting users who've shown interest in your competitors' products (on and off Amazon)
3 – targeting users who visit specific product categories on Amazon (on Amazon only)
3. Sponsored Brand Video > Creating brandformance with sponsored brand video
Sponsored brand video has been available to advertisers for over a year now.
However, few advertisers are still using it, even though the results are irrefutable!
As a reminder, this format lets you use the only video slot available on the search page, a considerable advantage over your competitors when you know that video is so much more engaging than any banner ad.
This format has the added benefit of not being billed on a CPM basis like most video formats, but on a CPC basis, which allows you to control your costs and profitability more easily.
Our tips for maximising your performance in this format:
A 15s video

Focus content on use of the product (strong points, technical aspects).
Using this format as a branding tool.
Because the space dedicated to this format is in the middle of the search page, its performance is comparable to that of low funnel campaigns.
It's important to use it as such: a tool to differentiate yourself from your competitors.
4. Impression Share > Monitor your presence on key queries using impression share and adjust your keyword investment accordingly
In August 2021, Amazon made a new metric available to accurately track a brand's ranking on a given query: impression share.
Our advice:
Make sure you have an impression share above 80% on your branded queries. If not, your competitors are capturing too large a share of queries meant for you.

Monitor your impression share near peak times on Amazon to see how much competition there is for your top queries.

Reduce your bids if your impression share is 100%, as this indicates you're already saturating that query. You won't necessarily lose visibility, but you will gain profitability.
5. Rule Base bidding > Anticipate key periods by using the new rule base bidding feature to plan your investments
Amazon has developed a new feature that allows advertisers to plan their budgets over a given period via automatic rules: rule base bidding.
Thanks to this feature, you can strip your campaigns during peak times and restrict distribution as soon as the promotional period ends without having to connect to the platform!
Perfect when you know all traffic spikes will occur at the weekend.
6. Portfolios > Use portfolios on Amazon Search to ensure investment by product or purpose
The use of portfolios simplifies performance monitoring and budget allocation.
It's always difficult to anticipate the volume of clicks you'll generate during peak times of the year, such as Black Friday.
Adding a budget to each of your portfolios will allow you to avoid potential overspending while helping you structure your advertising account.
Tips for maximising the use of portfolios:
Create as many portfolios as you have product categories

Differentiate portfolios by campaign type: brand campaigns or generic campaigns.
7. Amazon DSP Video > Work on building awareness before the end of the year by targeting Amazon audiences close to your category with video formats (Video Creative Builder)
If you have access to Amazon's DSP and want to develop your reach in the run-up to the holiday season, video seems like the perfect format.
Despite what some think, using a video format to develop a creative asset doesn't necessarily require a dedicated budget.
Amazon provides advertisers using the DSP with its Video Creative Builder format, which allows them to create a custom video from one or more product sheets.
Choose from a dozen different templates, and test and find the formula best suited to your objectives!
This 15s to 30s video contains:
1 title per product pushed (max 5 products)

1 description per product pushed

1 image (from product sheet) per product pushed

1 logo
8. Creative A/B testing > Regularly A/B test your creative on the DSP
Are you always looking for ways to improve your display campaign performance but running out of ideas?
A/B testing of creative on the DSP will help you find the perfect recipe for year's end.
9. Amazon Attribution > Track your campaigns running on other levers (social media, paid search, etc.) to measure their impact on your Amazon sales and change your media mix!
Amazon Attribution is a free solution that helps you understand how your marketing strategies outside of Amazon influence your sales within Amazon.
With this tool, you can finally quantify the contribution of your social media, email and other campaigns to your business generated on Amazon.
Analysing the performance of your marketing campaigns outside of Amazon will allow you to better define your strategy and budget mix prior to the end-of-year period.
Be aware that Amazon Attribution uses a 14-day last-click attribution model. Your highest funnel strategies may consequently not be taken into account in the attribution of a sale on Amazon.
2 things to consider before embarking on Amazon Attribution:
Only campaigns that redirect to Amazon can be tracked.

Only post-click conversions are tracked in Amazon Attribution.
10. AMC > Launch Amazon Marketing Cloud to analyse your campaigns in depth and optimise your search and display investments
AMC is a data clean room that allows you to collect data and analyse it at a much more granular level: the ID impression.
In other words, this tool allows you to analyse the behaviour of users who have been exposed to your banner ads during the lifetime of the last cookie placed on their web browser (14 days).
Plugging your AMS and DSP accounts into AMC before the holidays will allow you to analyse the data collected afterwards and draw lessons from it to better optimise your campaigns.
If your advertising accounts are already dumping data into AMC, we suggest you perform the following analyses to maximise your performance during the upcoming holiday season:
Frequency capping (performance based on the number of times a user is exposed to your DSP campaign)

Recency (performance based on the length of time a user is exposed to your DSP campaign)

Path to conversion (which touch points were involved in achieving a conversion) to cross platform functions (search and DSP).
If you want to learn more about these different strategies or if you would like personal assistance on Amazon-related matters, you can contact our team directly by sending a request to: e-retail-fr@artefact.com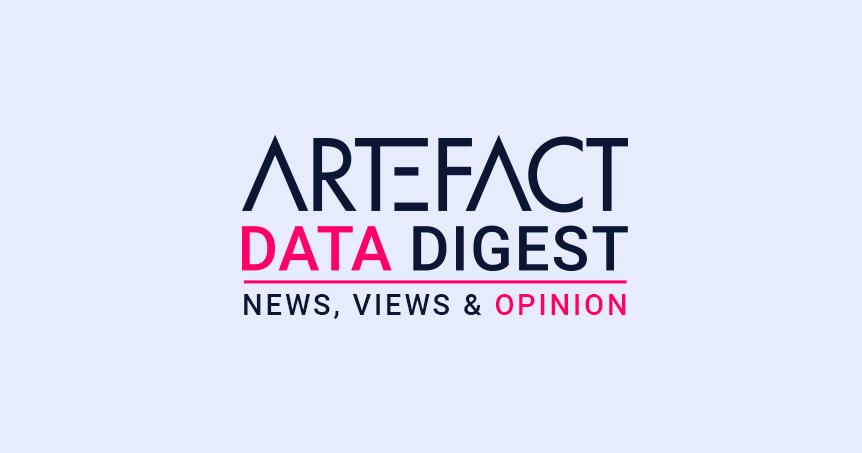 Interested in Data Consulting | Data & Digital Marketing | Digital Commerce ?
Read our monthly newsletter to get actionable advice, insights, business cases, from all our data experts around the world!