Shopping for gifts is a struggle for me. Especially when it comes to gifting my mom. A couple of weeks ago, I was looking for some ideas for her birthday. As usual, I was late and as usual, I was pretty uninspired. My mom is the kind of person who returns 9 out of 10 gifts she receives, so falling in that 10% success rate is always a challenge. This year, I decided to go for low-risk classics. Nothing that would surprise her nor boost her satisfaction but similarly nothing that she could (or rather would) return. Just for the sake of me not having to deal with that, both emotionally and logistically. So here I am on a very famous chocolates and giftable items website, browsing and looking for inspiration.
Eureka!
The merchandising team has done an amazing job selecting gift ideas. Sooner than I thought, I ended up finding a nice gift basket and a selection of chocolates in a box. I'm even offered the option to add a little card with a personalized note to wrap up my basket. So thoughtful, she'll think. Time to check out now, and I'll be done.
What just happened??
I didn't know it yet, but the moment I thought I was done was exactly when trouble started. One of the two items could be shipped with a same-day delivery, but the other one was out of stock and replenishing. Damn it, I'll drop the chocolate box. But she loves them. A small mention on the website indicates that "the item might be available in-store". Thank you, e-commerce team for the hint. But how do I know for sure? Can the store also ship it to me? That's where the e-commerce team's responsibility stops. I end up calling the nearest shop to my parent's house. "Yes sir, the chocolate box is available at our location. No sir, unfortunately we can't ship it out for you. No sir, even if you pay extra. But sir, you can also pick it up before 7 at our store". Thank you, store team, I know you're doing your best. But I can't pick it up at your store simply because my mom lives thousands of miles away. 20 minutes later, my problem is not resolved.
Retail's evolution is retail's problem
This experience of disconnection across retail channels is endemic. Commerce has expanded over the years from "offline" stores to e-commerce, which my former retail colleagues would call an "additional store". In a dual channel world, things started to get messy when it came to inventory ownership, pricing (mis)alignment and marketing focus. Bad news: complexity hasn't stopped rising since. Owned and operated stores have expanded into franchises, corners, shop-in-shops, pop-ups and mobile units. E-commerce has evolved from desktop to mobile, with initial functional gaps between the two. Then development went on to third-party marketplaces, to expand retailers' reach. Then they decided to launch their own marketplaces, to expand their offering (and generate growth). Then new delivery options appeared: same-day delivery, 2-hour delivery, ship to store, ship from store, reserve & collect and curbside pickup. Then came the rise of social commerce, and COVID allowed phone shopping to make an improbable comeback and video or influencer-led livestream shopping to thrive!
Organizations' initial answer
To face this net of risingly complex touchpoints, IT teams have initially built bridges and connections across a blend of legacy systems and new platforms. CMS, PIM, POS, OMS, CRM, Promotional engines and other foundational bricks of a retail ecosystem have multiplied and -sometimes- interconnected. The reality though is that the evolution of commerce has outpaced the teams' ability and speed to evolve their architecture and tools. On the business side, Marketing teams have slowly shifted money away from a touchpoint (and its related media platforms) to the next and have been asking for more media dollars -and ultimately new people and skills- to deal with it.  CEOs have blamed CFOs for slow and complex reporting, and CFOs have alerted their CEOs on the fact Marketing and Supply Chain costs were starting to plummet their company's e-commerce bottom line at the same time as rents were becoming heavier on the offline retail side.
Breaking the vicious cycle starts with a business mindset change…
That gifts and chocolates' website isn't alone. Globally, 88% of companies are facing similar challenges today and want to invest more in customer experience. The lost sales and overflow of contacts and claims at customer care centers by disappointed clients outweigh by far the increasing efforts from CRM and Loyalty teams to retain and grow existing customers. 
Data synchronization and flow is one major key to that problem. Prior to that however, companies need to rethink their overall distribution, reporting and compensation strategies to cope with this new reality. A single financial reporting of sales (unrelated to channels) is what H&M has opted for, while Decathlon, the worldwide leader in Sporting and Outdoor equipment, looks at their revenues at a DMA level. Cosmetics leader L'Oreal has engaged into efforts to have a single view of their customers across brands and divisions to understand what share of their beauty wallet they are capturing across their entire product range.
… and Data is the key enabler
From an IT and Data perspective, companies need to rethink their architecture and localize core product, customer and sales & marketing data in a middle layer that synchronizes real-time with back-office repositories and any front-office end-customer touchpoint. This "headless" architecture is the only way to cope with future change while ensuring that systems and processes maintenance and evolutions are kept at a reasonable cost. From an end-customer standpoint, it allows buyers to access products regardless of where the inventory sits, shop on the moment or across several days using all companies channels and formats, check-out once indifferently of where products are located and how they are delivered and provide them with the most effective customer care solutions after their order are placed. Companies like Proximis have invested for years in R&D to be able to provide such platforms and have enabled major retail transformational programs in less than a year. Ecommerce providers like Shopify & Magento or POS systems leaders such as Cegid & Square are trying their best to get there. And by there, I mean Unified Commerce.
Unified Commerce is the future of retail
Not only does Unified Commerce eradicate the frictions across channels and potentially business models within an organization, it is the only true path to some of the ideals that businesses have been chasing for years: a consistent brand promise delivered across all touchpoints, seamless customer experience, personalization at scale, a single view of the customer, effective Sales & Marketing strategies and clean, customer-driven and actionable financial reporting.
Unified Commerce is not a utopia: it's a CEO-sponsored project that requires the involvement of all key stakeholders in the organization (Finance, Sales, Operations, Marketing, Data, Digital and IT). It's a mindset and business-model shift powered by data, and certainly the best change management tool a retail organization can dream of.
For the sake of simplicity (i.e. checking out once) and making sure that my gifts would be delivered on time to my mom, I ended up ordering on Amazon. Again. For the 49th time in the last 6 months.
Retailers, help us help you. Do engage in your Unified Commerce transformation and growth will meet you at the end of the journey.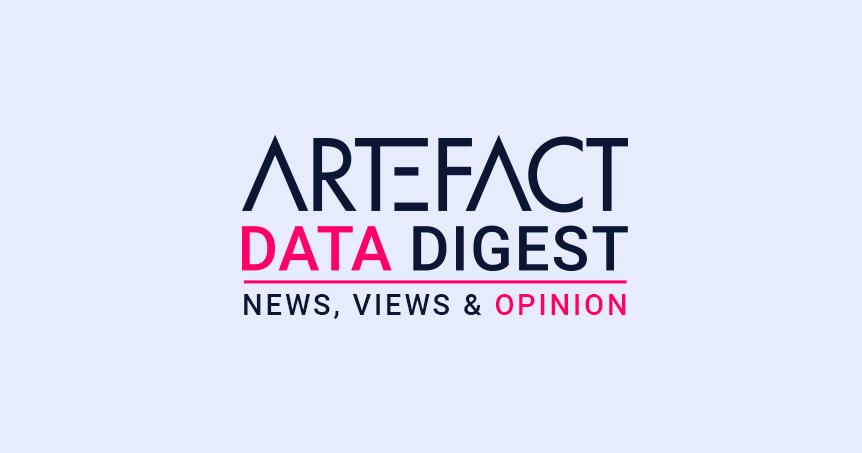 Interested in Data Consulting | Data & Digital Marketing | Digital Commerce ?
Read our monthly newsletter to get actionable advice, insights, business cases, from all our data experts around the world!