As we step into the cookie-less marketing era come 2022, the rules of marketing will evolve and it is imminent for marketers to adapt their ways of marketing operations.

Cookie-less marketing era: What does it mean to marketers?

Over the last few years, we have witnessed the evolution of the technological and regulatory landscape around consumer data, all leading to increased protection of consumers' privacy. Policies such as GDPR and PDPA and the decision of major web browsers removing 3rd party cookies are impacting the way digital marketing is practiced today.
The death of 3rd party cookies has one direct implication – audience pools will diminish. Consequently, segmenting and targeting audiences based on 3P data will become less accurate. Another implication is the reduced trackability of user interactions across websites and mobile apps, where end-to-end attribution will become even more challenging than before.
This entrance into a cookie-less world will encourage brands to focus more on maximizing the potential of their 1st party data and double down on establishing 2nd party data partnership. At the same time, it will become crucial to evaluate and create long-term partnerships with sustainable technology partners who put consumer privacy in the forefront.
But the question today is – where and how should we start?

5 concrete steps to take control of your 1st party data marketing strategy


Step 1: Maximise 1st party data collection
As 3rd party cookies diminish, brands should focus on
maximising the collection of 1st party data
, including but not limited to
CRM and loyalty data, online behavioral data
across your digital assets – e.g. websites, APPs, and media data – e.g. clicks and views.
PII and non-PII data are equally important 1st party data and every brand should maximise its collection across every single consumer touchpoint. In many cases, this is not only a technical discussion but also a business decision. For instance, are consumers incentivised to provide their contact information post-purchase today? A&P budget needs to be set aside and a business case with continuous testing and improvement mechanisms will need to be put in place.

Step 2: Optimise 1st party data integration and activation
The integration of 1st party data into your data marketing ecosystem requires the right technology. In recent years, the market is obsessed with terminologies such as CDPs and DMPs but what's most important is to have the right mix of platform(s) to support the mapping of your 1st, 2nd and 3rd party data. If a combination of your existing tools such as Google Marketing Platform (GMP) and Google Cloud Platform (GCP) can already meet the purpose, you do not need to invest extra marketing budget into new tools. Here are a few concrete tips on 1st party data usages in media activation:
Uploading 1st party PII data on DSPs through techniques such as Google Customer Match for retargeting and lookalike activation

Mapping 1st party PII and Non-PII data (Navigation, Apps, Social listening) through analytics and audience building solutions such as GA4 to create segments and performance analysis

Leveraging 1st party Non-PII pure Media Data (Impression, Video Views, ..) through safe & privacy-compliant tools such as Ads Data Hub for customised attribution and segmentation use cases
Step 3: Go beyond 1-to-1 attribution analysis
As one-to-one consumer tracking and mapping are becoming increasingly challenging with the disappearance of 3rd party cookies, brands shall explore more advanced statistical and machine learning measurement techniques to evaluate success.
Bayesian causality models (or Marketing ROI models) provide a single source of truth that accurately measures the incrementality of all marketing activities and other factors impacting business goals
(such as price promotions, or external market factors such as COVID). It offers valuable actionable insights to marketers to optimise their investment and returns in this uncertain business environment.

Step 4: Ensure transparency and agreement on the use of 1st party data
Consumers are becoming more conscious of data privacy and so should brands. Brands should maintain optimal transparency with clear consumer consents in any data collection and activation activities. The more 1st party data we collect, the larger the responsibilities brand should uphold to ensure the data is processed correctly in compliance with local regulations and consumer agreements. Review your cookie policies and data privacy setup today to ensure no data leakage or unattended risks in your business operations.
Step 5: Implement the right process and organisation to ensure privacy
Data governance is not only about process and control but it also has a direct impact on your ROI. In a study conducted by Artefact, we found out that with the proper data governance and the data quality, brands can achieve 44% time-saving of data projects and 22% increase in accuracy when building machine learning models.

Conclusion
The impending death of all 3rd party cookies provides brands with the opportunity to reorientate their strategies around more reliable (and valuable) 1st party data. There will be a transition period, but the faster you can build up your marketing capabilities based on effective use of 1st party data, the sooner you can pick up where you left off — delivering personalised brand experiences and effective marketing management. 
Start today by evaluating your 3rd party cookies reliances and 1st party data maturity.
Questions about how to navigate these changes?
Message us at hello-singapore@artefact.com.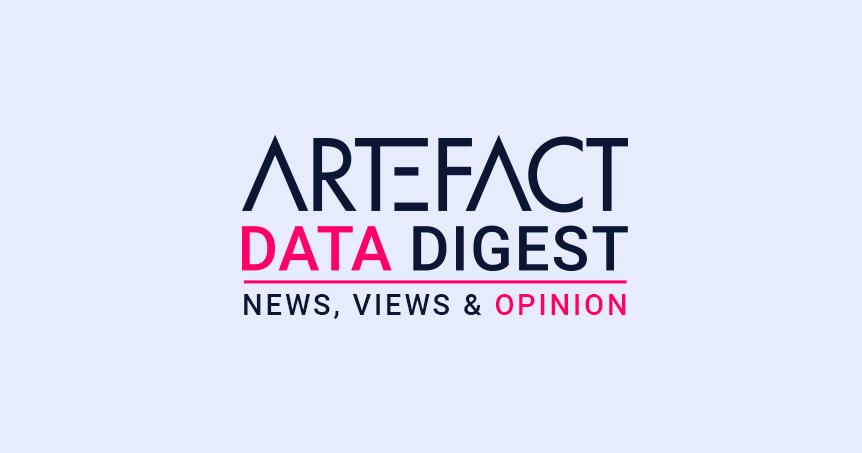 Interested in Data Consulting | Data & Digital Marketing | Digital Commerce ?
Read our monthly newsletter to get actionable advice, insights, business cases, from all our data experts around the world!