This article is part of our Artefact Data for Tourism eBook.
Artefact has developed a bespoke library of data use cases for emerging tourism destinations that address the focus areas discussed above.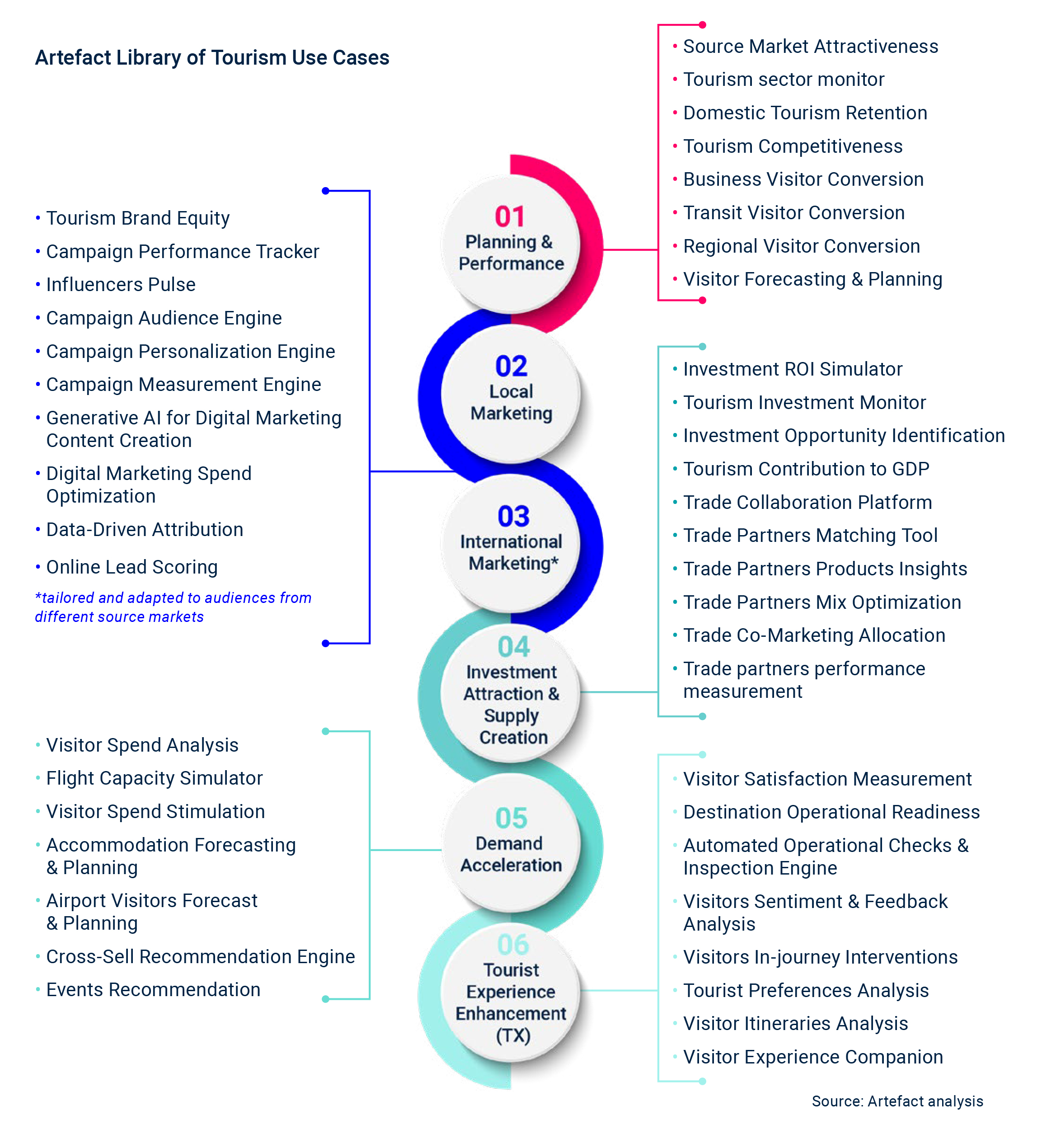 Harnessing the power of data for emerging tourism destinations requires a combination of hard and soft infrastructure. This represents the backbone of the data strategy and must be well executed to support effective delivery.
1. BIG DATA PLATFORM: To begin leveraging available data, a complete solution encompassing data ingestion, storage and processing, modeling, visualization and reporting is required, which can be built and expanded on top of any existing architecture.
2. DATA GOVERNANCE: Defining and implementing clear guidelines and policies in four key areas is crucial: data quality, data security, data privacy, and data management. Good governance of data increases business efficiency, reduces security and compliance risks, and facilitates decision making.
3. DATA OPERATING MODEL: Establishing clear organizational roles and responsibilities, as well as suitable processes, including defining the roles of data producers and users, and setting policies and processes for data quality remediation is essential.
4. DATA CULTURE: Finally, continuous upskilling and training is required to adopt implemented data solutions. Appointing change champions from within the organization to secure buy-in, and maintaining constant communication on progress and positive outcomes are key examples of actions that an organization must undertake in order to ensure effective data change management.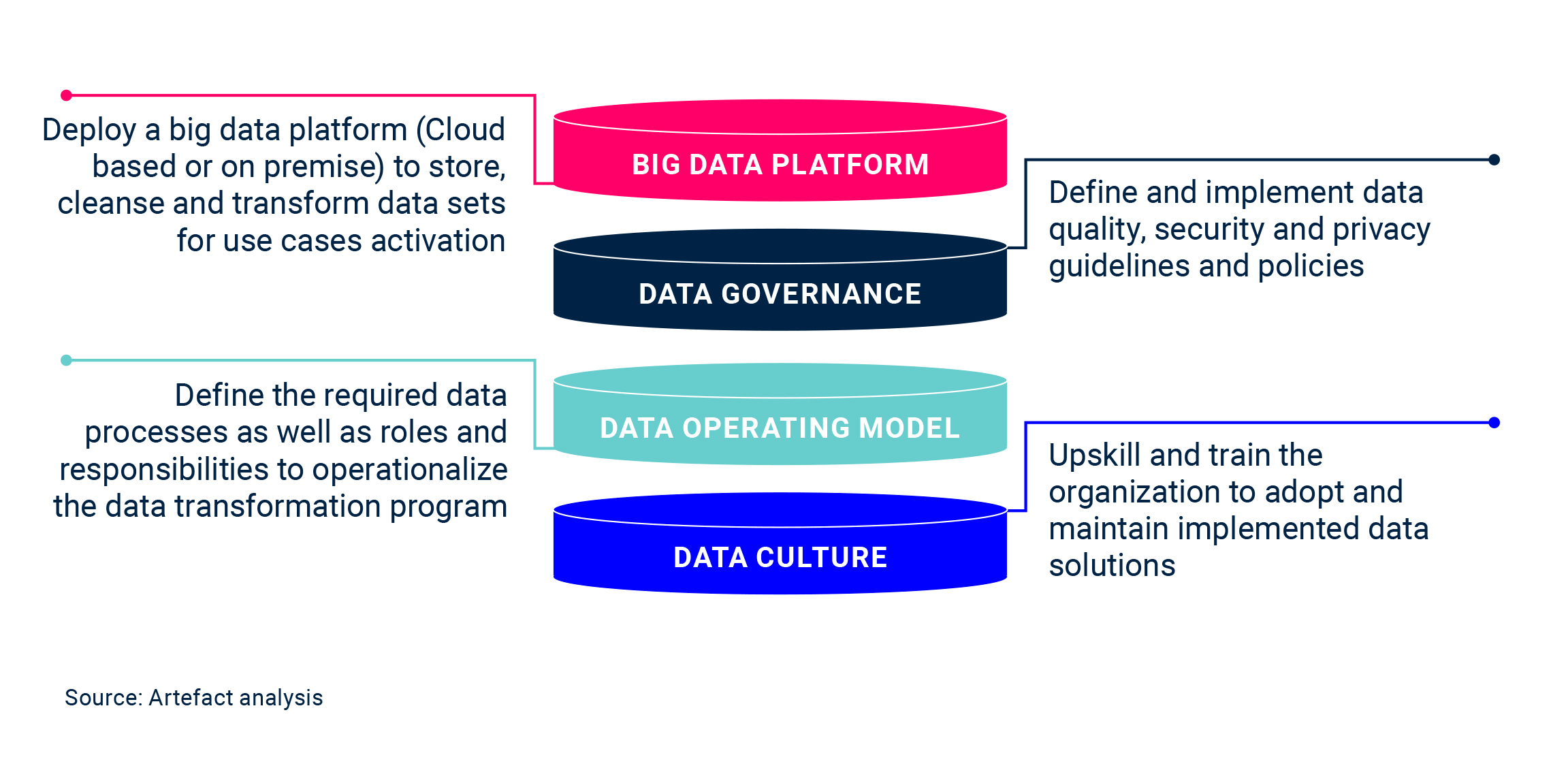 Conclusion
Tourism levels are expected to rebound to 2019 levels in 2023, with the sector's post pandemic recovery accelerating as tourists' desire to travel rekindles. However, the road to recovery remains unbalanced, with factors including vaccination rates, health security, market dynamics, consumer preferences and the adaptability of businesses and destinations playing vital roles; and with inflation, fuel shortages and political factors, the sector will still face other issues.
In this climate, data and digital are more important than ever for tourism destinations. But data transformation is not an easy journey: it requires a holistic approach that consists of setting up the right technical infrastructure, building new capabilities, and shifting towards instilling a data-first mindset across all levels of the organization.
We at Artefact know that when used properly, data can ensure effective decision making, both for short-term recovery and long-term strategic growth. Our data experts have supported many top and emerging players in the tourism value chain around the world in their data transformations, helping them harness the power of data and leverage its insights to not only achieve their strategic objectives, but grow and thrive.
ARTEFACT CONTRIBUTORS:
Anthony Cassab, Anthony Hanna, Hemanth Mandava, Faisal Najmuddin and Andrei Dogaru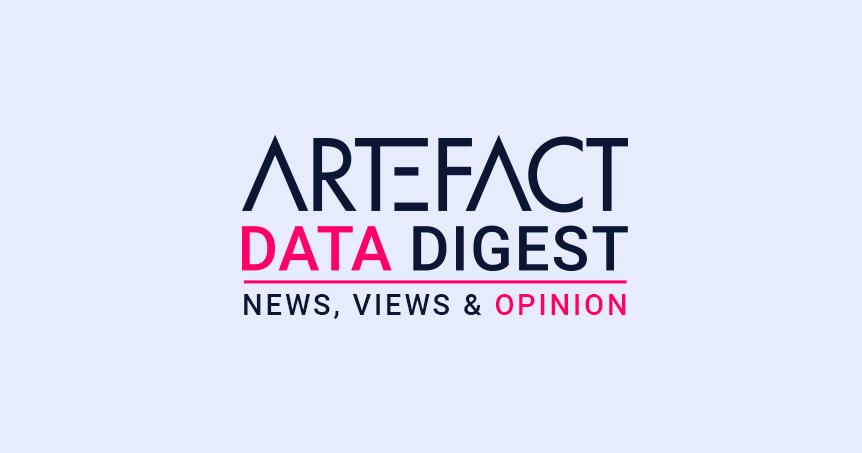 Interested in Data Consulting | Data & Digital Marketing | Digital Commerce ?
Read our monthly newsletter to get actionable advice, insights, business cases, from all our data experts around the world!