This article is part of our Artefact Data for Tourism eBook.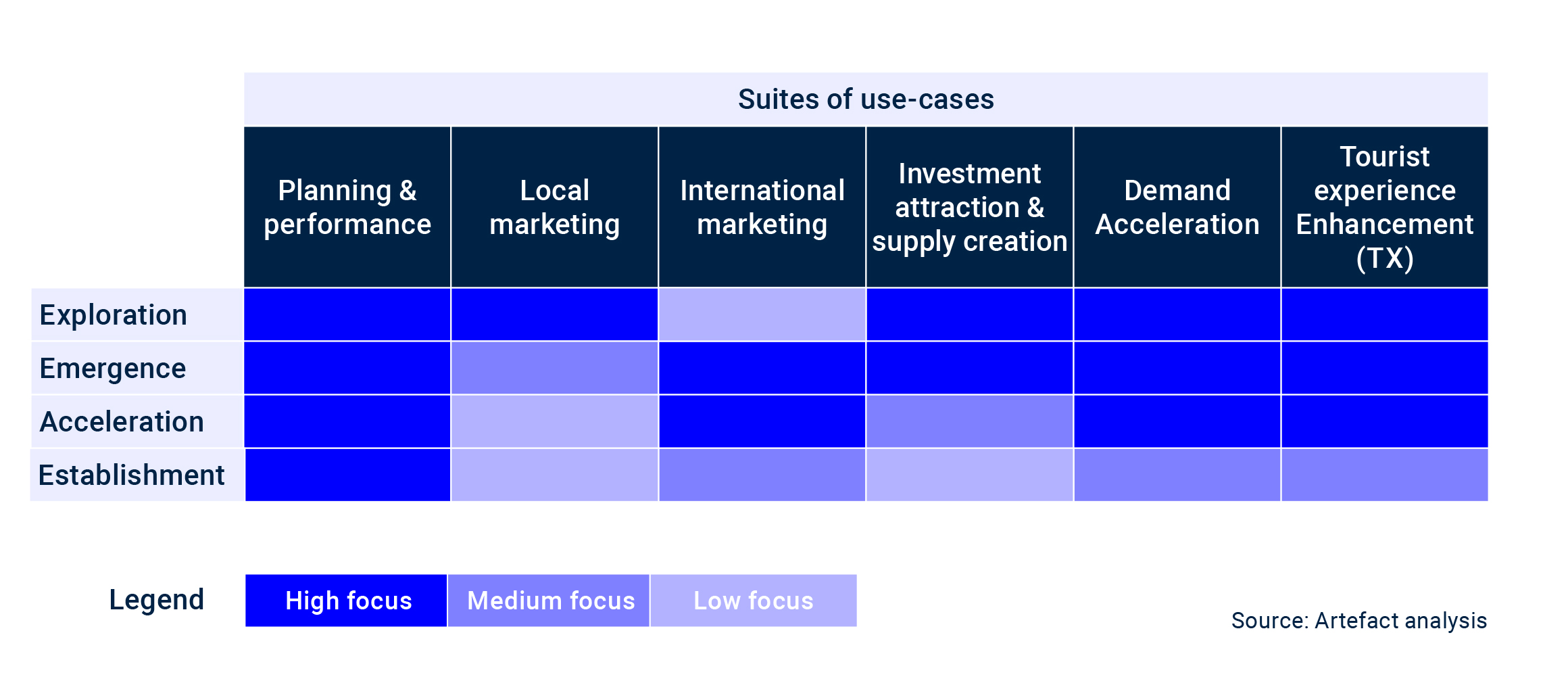 Tourism boards or destination authorities must first know which phase the destination is in, and understand the strategic imperatives needed to evolve to the next phase. They should then identify the data use cases required to address each strategic imperative and select which data use cases to prioritize for each phase, as indicated in the chart above.
1 — Planning and performance
Data analytics use cases should be implemented to monitor destination performance, identify root causes for under-performance or opportunities for growth, and set the right targets. Of course, planning and performance can first start in descriptive forms and then evolve into predictive and prescriptive as the data maturity of the destination evolves. A key trend in this space is automated insight generation and reporting, which saves resources and time in capturing performance root-causes.
2 — Local and international marketing
Use cases should be focused around monitoring the destination's brand in each source market, as well as assessing the performance of digital marketing campaigns. In the early stages, building awareness and increasing the consideration of domestic visitors (i.e., local marketing) are of paramount importance. The local population will be the first supporter/promoter of the destination. A mix of brand awareness, website/app performance and campaign performance use cases will be needed to track effectiveness across the marketing funnel. International marketing data use cases are of high importance as the destination maturity increases, after establishing connectivity with international source markets.
3 — Tourism investment attraction and offerings
Use cases should enable tourism partners to collaborate with each other as well as with government entities to increase visitors and spend, build customized packages and enhance customer experience, as well as monitor the return on tourism initiatives and existing investments across destination offerings. Ensuring the destination has sufficient and quality tourism services is crucial from the early stages. Emerging destinations can build data use cases that help them track available services, locate opportunities/gaps to be filled such as new hotel tiers or new experiences to be offered, especially in comparison to a benchmark. Similarly, use cases identifying investment opportunities and tracking investment ROI should be deployed from the outset to accelerate development of the destination by providing tangible insight to potential investors and building their confidence.
4 — Tourism demand boosting
Use cases should be deployed to ensure a sufficient level of demand to secure a critical mass over and above organic visitation. Establishing trade partnerships that help drive demand from different source markets, with tour operators and online aggregators, for example, should be a priority from day one. In the early phases, the focus will be tracking the partnerships pipeline; subsequently, the focus will shift to the performance of these trade partners and their contribution to visitor volumes and spend.
5 — Tourist experience enhancement
Use cases evaluate readiness and visitor satisfaction of tourism destinations and highlight bottlenecks in visitor journeys. It is crucial to track and improve Tourist Experience from the outset, to satisfy early visitor expectations and capitalize on their promotion potential. Metrics such as Net Promoter Score and Satisfaction and Infrastructure Readiness should be monitored, assessed and acted upon in partnership with ecosystem players (e.g., other governmental entities).
ARTEFACT CONTRIBUTORS:
Anthony Cassab, Anthony Hanna, Hemanth Mandava, Faisal Najmuddin and Andrei Dogaru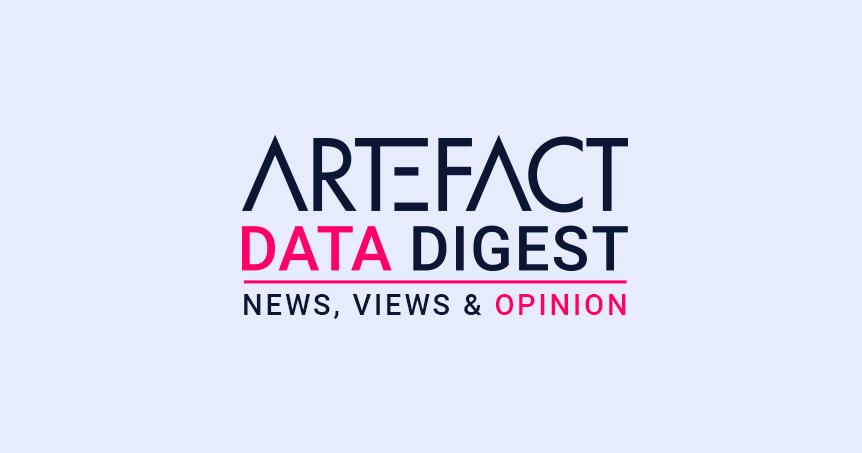 Interested in Data Consulting | Data & Digital Marketing | Digital Commerce ?
Read our monthly newsletter to get actionable advice, insights, business cases, from all our data experts around the world!